At a glance
Principal Activit(ies):
Medical device company focusing on advanced wound management & other infection control products
Location(s):
Batu Kawan, Penang, Malaysia
Number of employees:
23
Manufacturing Floorspace:
5,000 sq. ft.
Core Competency(ies):
·       Advance manufacturing technology for infection control product
·       Innovation & development of medical devices
Certification (s):
·       ISO 13485
·       US FDA 510(k)
·       Halal certified
·       Medical Device Authority (MDA) registered
Website:
www.v3bio.com
Contact Person:
Kamaleswaran
Email: kamales@v3bio.com
Introduction
V3bio is a 100% Malaysian owned manufacturer of medical devices focusing on advanced wound management and other infection control products. Situated strategically in the Batu Kawan Industrial Park in Penang, V3bio manufacturing facility is equipped with state-of-the-art ISO cleanroom and managed by a group of dedicated and experienced team with sound development capabilities in healthcare industry. V3bio has attained ISO 13485 certification, US FDA 510K registration as well as Halal certification. In addition to manufacturing, V3bio has in-house R&D capabilities for research and product development.  V3bio's mission is to provide solution for better health and affordable access for advanced infection control products.
Products & Services
V3bio's platform technology yields electro-activated water solution known as e-HOCl which is an antimicrobial, biocompatible and environmentally safe solution.
What is e-HOCl?
e-HOCl is an advanced manufacturing technology that creates a stabilized form of hypochlorous acid at concentration that is effective enough to have antimicrobial effect without compromising its safety profile.
Hypochlorous acid or HOCl is an antimicrobial component that naturally produced in our own body to fight against invading pathogen in human body. HOCl is produced using electro-activated technology to create a potent and safer infection control solution that's free from any toxic materials.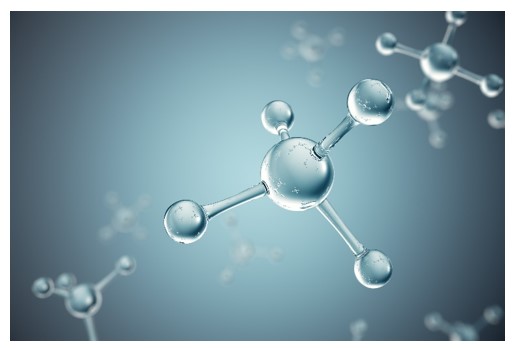 By using this platform technology, V3bio has customised products under trademark of ELECTROCYN, manufactured with stringent quality control to meet requirements for following applications:
(a) Advanced wound management solution – ELECTROCYN soma
ELECTROCYN™ soma is an electro-activated super oxidized water-based solution (EASW) for cleansing, irrigation and debriding of wound. This advanced wound care solution can be applied on all types of acute and chronic wounds, making it one of the most versatile and safest solution for managing wound. ELECTROCYN™ soma is biocompatibility tested, non-irritant and ready to use without any need for dilution since it's manufactured at safe and effective concentration. The hypochlorous acid (HOCl) enables wound bed bioburden reduction to support natural wound healing.
(b) Veterinary wound and hygiene care – ELECTROCYN vetis
ELECTROCYN™ vetis is a new generation and safer alternative of wound care solution for animals. Due to the nature of its non-toxic ingredients, the solution is non-irritating, non-sensitizing and biocompatible, while providing a broad spectrum of antimicrobial effect to help effectively manage animal wounds and skin conditions. ELECTROCYN vetis can also be used for regular hygiene applications in animals.
(c) Agro-tech sanitization technology – ELECTROCYN ternak and Floracyn
ELECTROCYN™ ternak is a water-based disinfectant liquid formulated for use on livestock farms. Unlike other chemical-based disinfectants, ELECTROCYN™ ternak is free from any harmful chemicals thus making this a safe a natural biocide to reduce risk of cross infection in animal farms. ELECTROCYN ternak can be sprayed or fogged in animal farms without any risk of health hazards towards animals or users.
FLORACYN™ is non-toxic, water-based vegetable and fruit sanitizer suitable for all type of vegetables and fruits. Unlike vegetable wash that only gets rid of visible contaminants, Floracyn contains safe and non-toxic hypochlorous acid that eliminates bacteria on leafy greens and fruits such as for salad preparations.
| | |
| --- | --- |
| | |
| ELECTROCYN ternak | Floracyn |
(d) Advanced surface disinfection – ELECTROCYN omnia
ELECTROCYN™ omnia is an electro-activated super-oxidized broad-spectrum disinfectant for safe and effective disinfection use. This advanced disinfectant is neutral in pH and can be directly sprayed on all non -porous surface or used for fogging/misting into the environment. Due to its non-toxicity, the solution does not irritate skin or eyes.
Achievements & awards
V3bio has attained ISO 13485 Quality Management system for medical devices, Ministry of Health MDA product approvals, US FDA 510K registration of facility and product, Halal certification on medical devices and other infection control products. V3bio has also recently developed a patented wound management product for managing chronic wounds.
Future plan
V3bio will continue to develop innovative yet affordable range of products to meet various application in healthcare segment while complying to various international and country specific regulatory requirements. V3bio will also expand its manufacturing capacity with investments in automation, human capital and adopting IR 4.0. In line with this, V3bio's products will be poised for entry into more international markets.
Written in April 2023
Disclaimer:
Every effort is made to provide accurate and complete information in this article. However, InvestPenang makes no claims, promises or guarantees about the accuracy, completeness, or adequacy of the contents and expressly disclaims liability for errors and omissions of this article.