Industry Players in Penang: Pioneering Growth, Building the Future – Supply Chain Infographic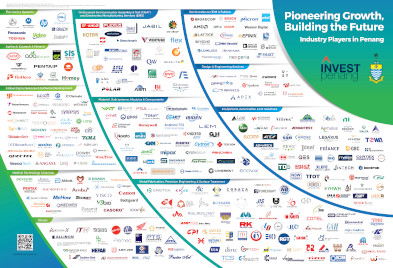 Bustling Ecosystem

Multifaceted & Sustainable Talents

Robust Economy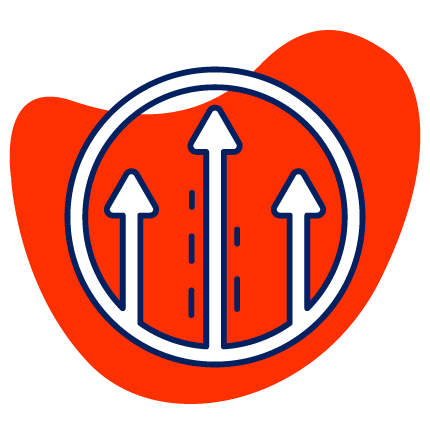 Competitiveness

Accessibility & Infrastructure

Liveable City
Our Opportunities
MANUFACTURING
Explore Penang's key industries and the companies already thriving here
Other Services Opportunities
A Diversified Business Ecosystem With Unlimited Possibilities
High Value Tourism / Hospitality
Penang has been listed as one of the best destinations to visit for the ultimate Asia experience by CNN Travel.
International Education
Academic excellence, competitive living costs, safe environment and healthy lifestyle render Penang as one of the best destinations to further one's education.
Meetings, Incentives, Conferences & Exhibitions (MICE)
Penang's unique blend of modernity and Asian traditions, coupled with its famed and well-established hospitality industry have marked it out as a popular MICE destination.
Healthcare & Wellness
Penang contributes 49% of Malaysia's medical tourism market, thanks to its excellent yet affordable medical treatment and healthcare services.
Digital Economy Opportunities
Ride The Wave Of Penang's Blooming Digital Economy
Global Business Services (GBS)
GBS is centralising work from any global location to optimise cost and streamline processes. This includes outsourcing where companies assign their support functions to third-party service providers.
ICT & Software Development
The development of principal and supporting software as well as digital infrastructures to support applications in both industrial and business context.
Creative Multimedia
The creative multimedia industry is making its mark as one of the most sought-after industries in the world.
Let InvestPenang be your first point of contact.
As the Penang State Government's investment promotion agency, InvestPenang will help you kickstart your investment roadmap. You can depend on us to provide the necessary facilitation and to assist you in your decision making. Among the complimentary services offered by InvestPenang are:
Getting Started
Easily get hold of the information you require.
Connecting & Bridging
Linking you to the right companies/ agencies/ government departments/ people.
Site Selection Visits
Meet and greet. We coordinate your site selection visits.
Finding The Perfect Location
Helping you find your preferred location for your business/ industry.
Local Supply Chain Support
Assist in connecting you to local supply chain support providers.
Hand-holding Support
Hand-holding support throughout the application and approval process.
Expatriate Families Facilitation
Helping expatriate families to settle in Penang.
Issues Resolution
Assist in resolving any possible issues with State/ Federal agencies in the most efficient and diplomatic way.
Local INsights
6 November, 2023
6 November, 2023
Events
22 November, 2023
8 November, 2023