At a Glance
Principal Activity(ies):

 Automated digital solutions

 i4.0 Product engineering services

Location(s):

Simpang Ampat, Penang, Malaysia (HQ)
Bayan Lepas, Penang, Malaysia
Kuala Lumpur, Selangor, Malaysia
Ho Chi Minh City, Vietnam

Number of Employees:
899
Manufacturing Floorspace:
3,420 sq. ft.
Revenue (2020):
RM71 million
Certificate(s):
ISO 9001:2015 in 2019
Core Competency(ies):

Modernization & digitalization for smarter and lights-off factory
Industrial Internet of Things (IIoT) & System integration
Software development & Data analytic
Automated equipment design & development
Product engineering services

Website:
www.sophicautomation.com
Contact Person:
Mr. Yow Yih

Email: yowyih@sophicautomation.com
Introduction
Sophic Automation Sdn. Bhd. was founded in 2007 with the mission of providing the most innovative and effective industrial automation solutions. Sophic Automation has successfully delivered effective automation solutions to more than 50 multinational corporations (MNCs) and SMEs in South East Asia, to improve their business efficiencies. Sophic Automation is recognized as one of the leading innovative providers of the Industrial Internet of Things (IIoT) and system integration, automated equipment design and development, software development and data analytic, product engineering managed services, modernizing and digitizing solutions towards lights-off production.
Products & Services
Sophic Automation's key products and services include automated digital solutions and product engineering managed services. The company is able to provide customized automated equipment based on customers' requirements and needs from various industries.
Automated Digital Solutions
Sophic Automation has the capability and expertise to undertake a wide range of services to provide automated digital solutions that are customized to suit customers' requirements. These services include solutions design development; assembly, integration and configuration; testing and commissioning; and technical support. Sophic Automation has two types of automated digital solutions, namely SMART solutions and automated equipment.
SMART Solutions
(i) Command & Control Centre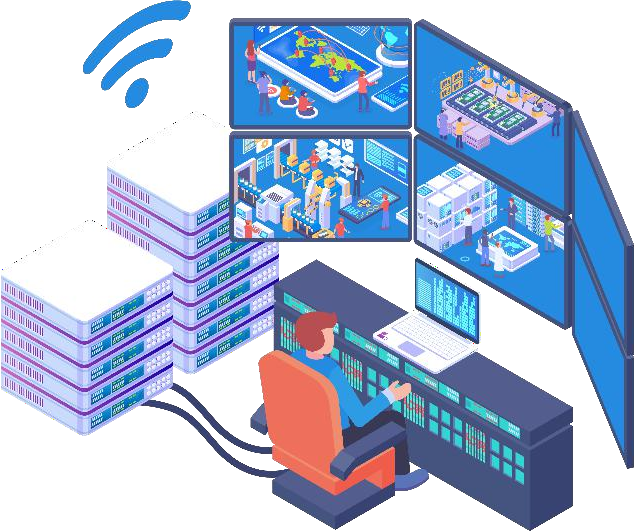 Command and control centre is an overall monitoring, controlling and execution centre that enables monitoring and controlling of functions at the operations control centre and/or backup control centre. It offers a centralized, real-time collaborative environment for planning, organizing, monitoring and sharing information across departments. This enables remote supervision and status control of machinery and equipment in a production line and smart city operations, enabling a higher machinery remote management and inter-department collaboration with minimum onsite workforce. It also includes event/ alarm auto assist by AI to speed up recovery action, which allows to increase and improve the overall operation productivity and efficiency.
(ii) Computerised Maintenance Management System (CMMS)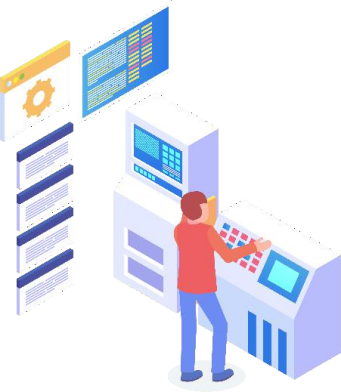 Computerised Maintenance Management System is a digital solution that enables comprehensive machine maintenance and facilitates maintenance operations. In addition, it also helps to enable real time remote triggering of unplanned machine error or alarm, gather employees' competencies & efficiencies and analyze the root cause(s) of machine error digitally via smart wearable devices.
(iii) Connected Production Suites (CPS)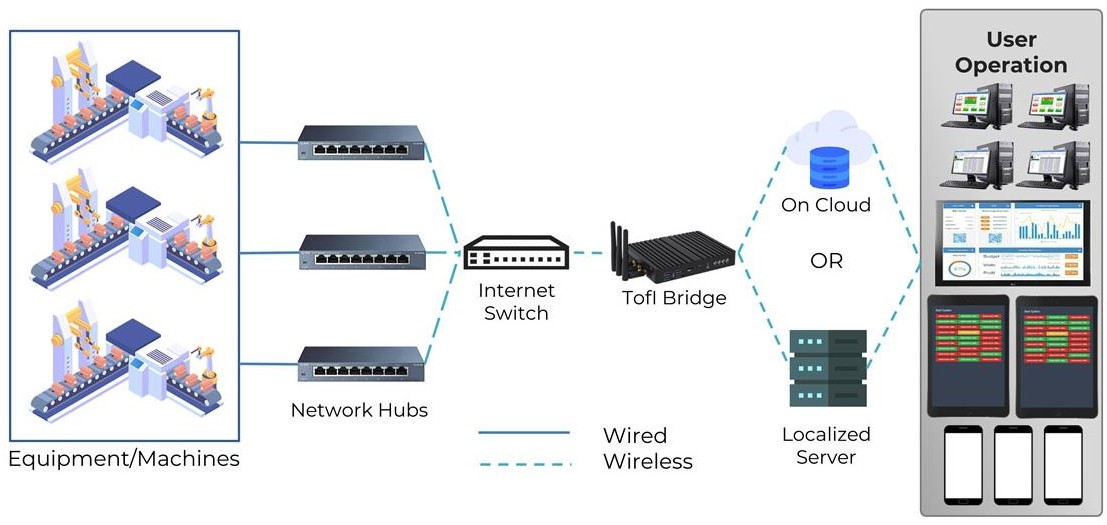 Connected Production Suites utilizes IIoT Solutions to show the overview of machine information, including the provision of plant performance summary, visual navigation processes, current production state, alarms and notifications, online performance metrics, performance improvement potential, time, speed and quality loss analysis as well as the delivery on the reporting and performance analysis. The Connected Production Suites is a platform to enable SMARTer operation, SMARTer asset, SMARTer worker and SMARTer machines.
Automated Equipment
(i) Automated Packing Equipment
The automated packing equipment undertakes handling and packaging processes, including sealing and barcode labeling for semiconductor and electronic products.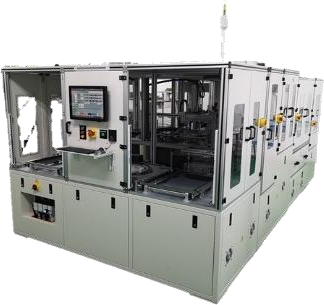 (ii) Automated Visual Inspection Equipment
The automated visual inspection equipment is designed for conducting visual inspections activities to enable greater accuracy during quality control processes. It allows for inspection on measurements, marking inspection, orientation/ positioning of parts and components and, presence-absence checks on parts and components during semiconductor and electronic product manufacturing.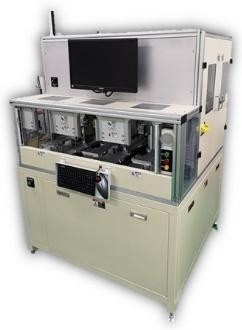 (iii) Automated Material Management System
The automated material management system stores and retrieves materials on a real-time basis. This system enables management of operations with an actionable dashboard as well as analytics and reporting on material usage. It can manage and store high value manufacturing materials such as, but not limited to, gold wires, epoxies, rubber tips, solder balls, solder pastes, reels, test sockets, bonding capillaries and probe pins, which are used in semiconductor and electronics manufacturing.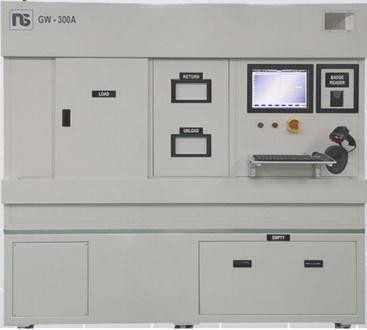 (iv) Laser Marking Equipment
The laser marking equipment performs 1- and 2-dimensional marking using laser technology on semiconductor and electronic products to enable traceability.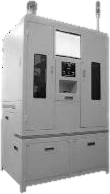 (v) Automated Handler Equipment
The automated handler equipment comprises robotic arms that are engineered to assemble, dissemble and switch products to different process trays for testing as well as sort products based on its quality level during semiconductor and electronics manufacturing.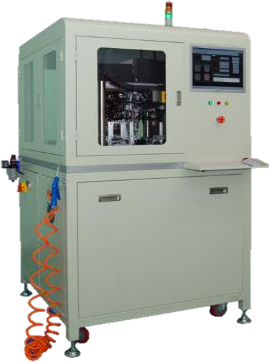 (vi) Automated Functional Test Equipment
This automated functional test equipment will verify and validate the functionality of semiconductor and electronic products against the customers' requirements and specifications. This equipment can also simulate the operating environment for the finished product.
2. Product Engineering Services
Sophic Automation also provides product engineering services for customers who prefer to outsource specific tasks in their product engineering processes.
Post-silicon Validation
Sophic Automation is able to validate the design of the product prototypes. The attributes and functions of the final product prototypes are tested repeatedly to ensure proper usability and functionality. Sophic Automation also has the capability to create testing strategies that are needed to carry out the post-silicon validation. Among the post-silicon validation activities include:
Platform and bench validation
Signal Integrity (SI) / Power Integrity (PI) characterization
Stress / thermal validation
Electrical validation / testing
Compliance testing
BIOS and driver validation
Product Design & Software Development
Sophic Automation provides services in product design based on specific requirements of customers. The design of a product varies in accordance to its intended function and purpose, suitability and availability of materials as well as technology and cost.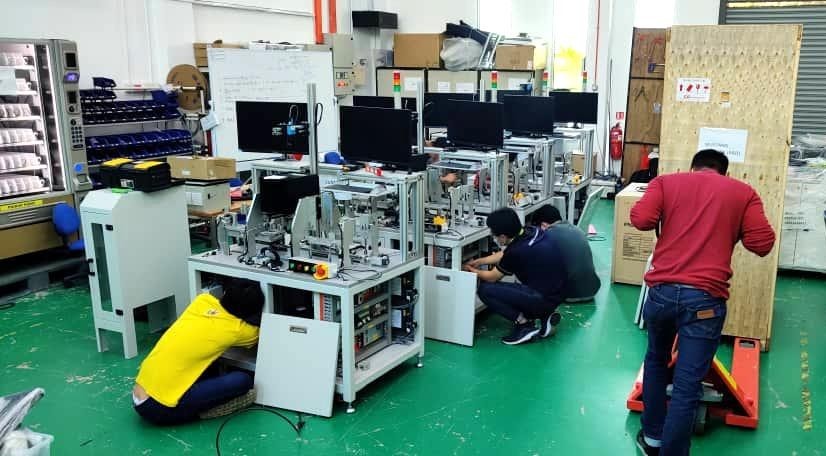 Customer's Profile/ Industry
Sophic Automation's major customers include MNCs, SMEs and governmental agencies, from industries like semiconductor and manufacturing. In particular, Western Digital is one of their customers since 2018. Western Digital's recognition as the first Lighthouse in Malaysia solidifies Sophic Automation's capabilities in transforming the future of manufacturing by leveraging on artificial intelligence, automation, advanced analytic approach and the Internet of Things.
Future Plan
As an Industry 4.0 digital transformation and modernization solution provider, Sophic Automation's vision is to continuously enabling the concept of SMART into customers' existing operations and businesses through their SMARTer solutions, services and also products. The company offers complete outsourcing mechanism, ranging from developing, supplying to managing customized automation project for their customers.
"Other People Make Machines Talk, We Make Them Sing".
Achievement & Awards
Outstanding Investee Companies Award by Malaysian Venture Capital & Private Equity Association (MVCA) Award 2020/2021
Best Investee Company by Malaysian Venture Capital & & Private Equity Association (2016 & 2018)
Intel Gold Partner (2018)
Written in Feb 2022
Disclaimer:
Every effort is made to provide accurate and complete information in this article. However, InvestPenang makes no claims, promises or guarantees about the accuracy, completeness, or adequacy of the contents and expressly disclaims liability for errors and omissions of this article.