At a Glance
Principal Activity(ies):

Contract manufacturing
Tool making (Plastic injection molds & sheet metal stamping Dies)
Plastic injection molding
Sheet metal stamping

Location(s):
Butterworth, Penang, Malaysia
Manufacturing Floorspace:
340,000 sq. ft.
Number of Employees:
250
Revenue (2020):
RM 50 million
Certification(s):

ISO 9001:2015
ISO13485:2016
IATF16949:2016
ISO14001:2015
ISO45001:2018

Core Competency(ies):

OEM contract manufacturing of complete product with compliance to C-TPAT, SMETA & FCCA-SCS
In-house 3D CAD/CAM tool design and mold & die fabrication
Engineering support in product design development (DFM / DFA & FMEA)
Precision engineering plastic injection molding (from 40 ton -1,300 ton machine)
Sheet metal stamping & robotic welded assembled chassis & frames (up to 300 ton machine)

Website:
www.professional-tools.com
Contact Person:
Max Lee – Managing Director

Email: maxlee@professional-tools.com ; sales@professional-tools.com
Introduction 
Established in 1990, Professional Tools & Dies (PTD) is one of the leading manufacturing solution providers for Contract Manufacturing, Engineering Plastic Injection Molding, Sheet Metal Stamping and Mold & Die fabrication.
With over 30 years of experience in tool making and its focus on providing customers with effective, efficient and cost saving tooling and product design, PTD is a one-stop solution provider for various industries, including medical devices, automotive, printer & copier, communication, electrical & electronics and oil & gas. The company also provides customers with technical and engineering solutions during Earlier Supplier Involvement (ESI) for their new product development processes from design (DFM, DFA & FMEA), soft tool until final production.
Equipped with its in-house manufacturing facilities and capabilities, coupled with automation production concept, PTD is capable to reduce product costs for customers and fulfilling their requirements in terms of competitive cost, excellence quality and on time delivery.
Key Products and Services
Professional Tools & Dies is a Vertical Integrated Manufacturing Solutions Provider with four major manufacturing divisions:
Contract Manufacturing Division
Plastic Injection Molding Division
Sheet Metal Stamping Division
Tooling Division
The company is able to assemble sophisticated modules, box build and finished products with the support of in-house precision engineering plastic injection molded components and sheet metal stamped components and ship final products directly from Penang to the rest of the world like the USA and Europe. In addition, PTD can also produce robotic welded metal related assemblies like Chassis and Frames.
Contract Manufacturing Division
One stop manufacturing solutions provider for modules, box build and finished products.
Currently producing high volume of various models of Walkie-Talkie for customers from China & the USA.
Availability of Class 10K Clean Room to support medical and critical products requirements.
In-house support on precision plastic injection molded components, metal stamped components, jigs, fixtures and tester for assembled of products.
Capability to provide wide range of Secondary Processes such as ultrasonic welding, soldering, automated glue/sealing dispensing machine, automated screwing machines, electronic/ electrical frequency tester, sound tester and high frequency welding packaging equipment facilities.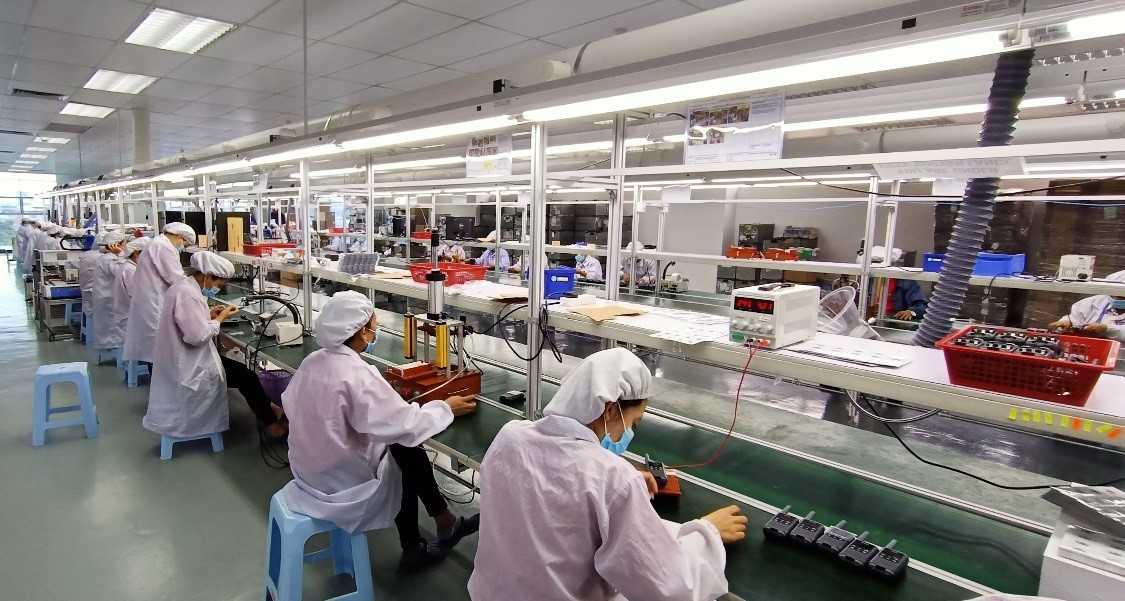 Plastic Injection Molding Division
Produce parts using all types of Engineering Plastic Resin up to 40% Glass Filled (e.g. PC/ABS, PPO, PPS, PC, PMMI, PMMA, ABS, PP).
Wide range of plastic injection molding machines ranging from 40 tons to 1,300 tons.
Specialized in Gas Assist Injection Molding and transparent molded parts such as Light Guides and car lenses.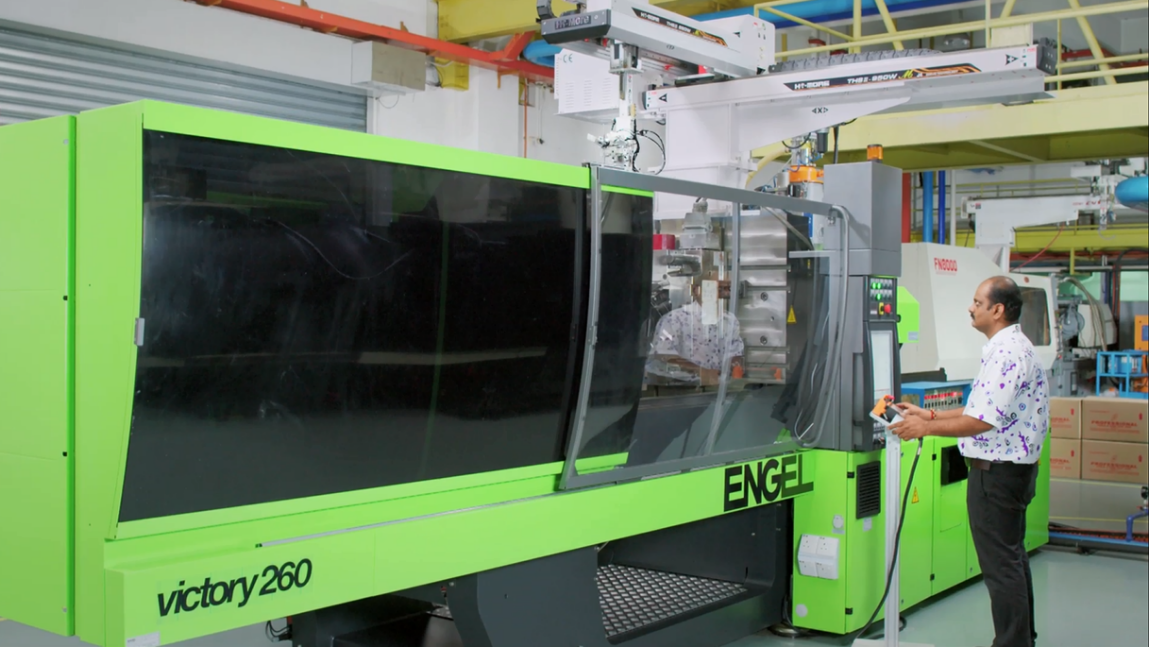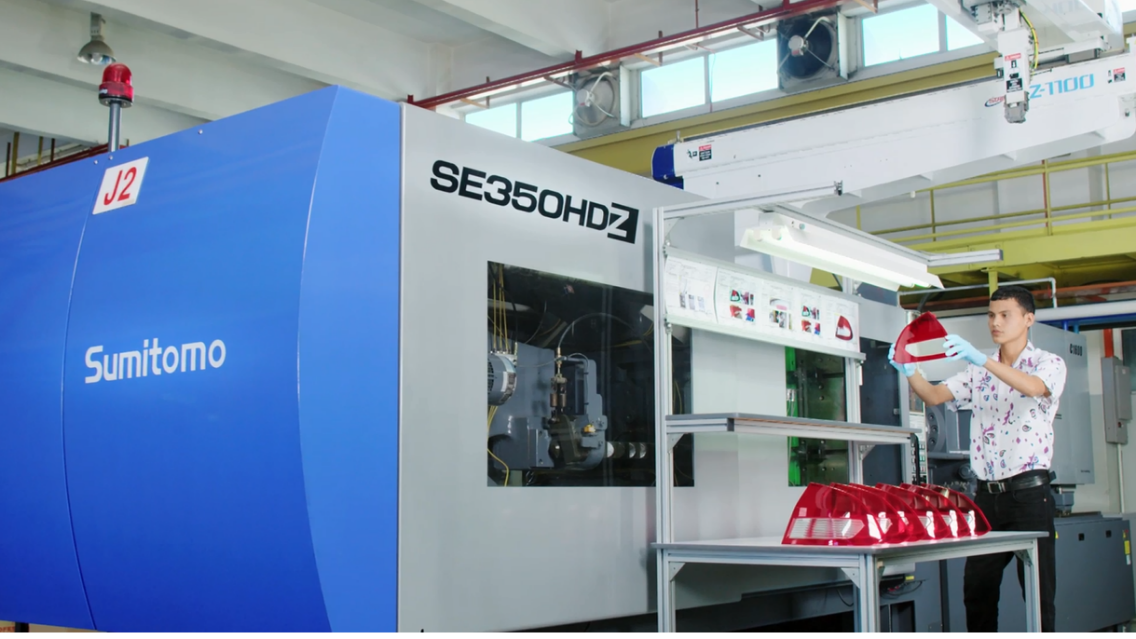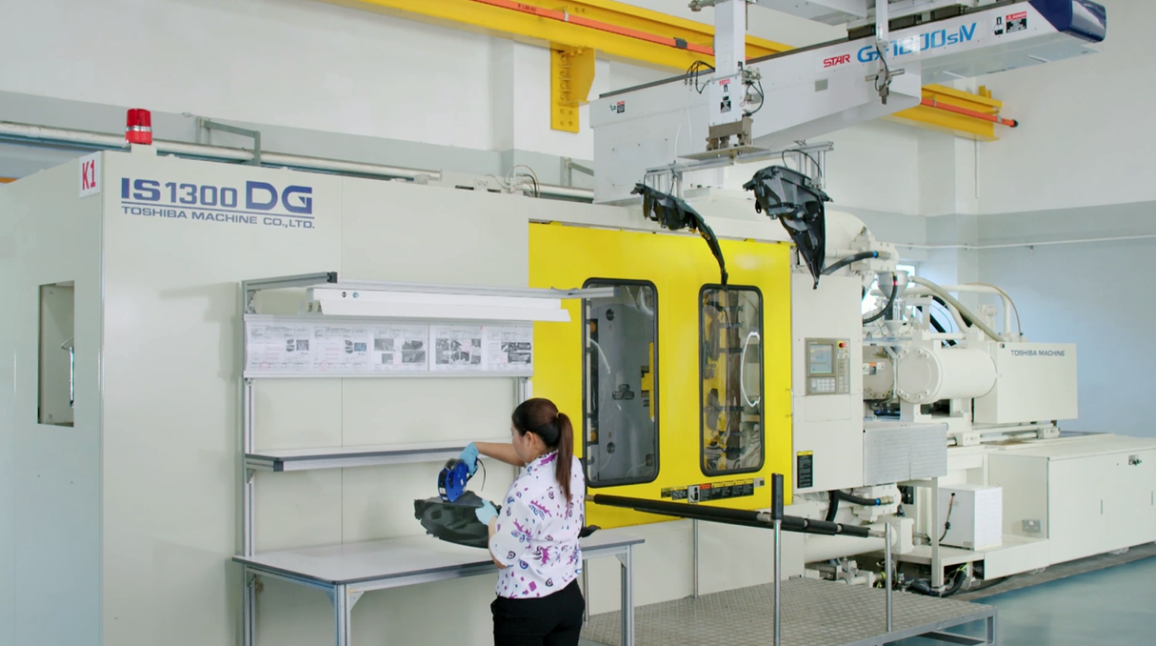 Sheet Metal Stamping Division
Produce sheet metal stamped parts from various materials such as Cold Rolled Steel, Galvanized Steel, Pre-Nickel Steel, Aluminum, Stainless Steel and Copper.
Stamping press ranging from 110 tons to 300 tons.
Production equipped with Robotic Spot Welding, Robotic MIG Welding, Riveting Machine, Tapping Machine and Automated Ultrasonic Degreasing Machine.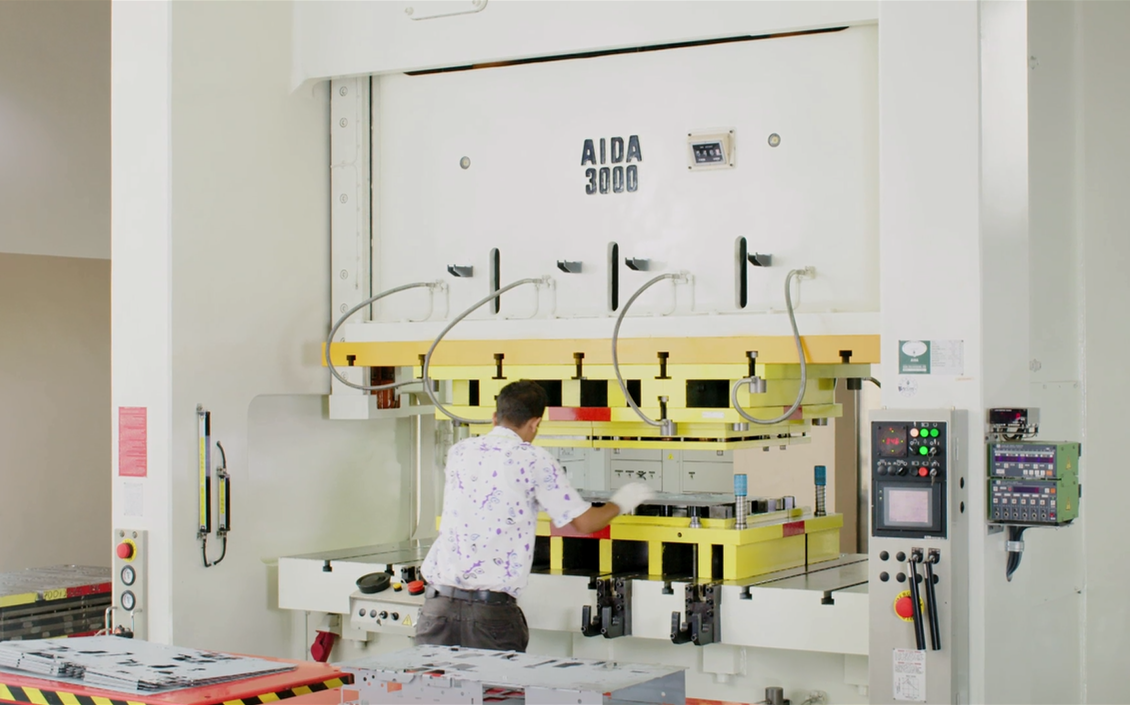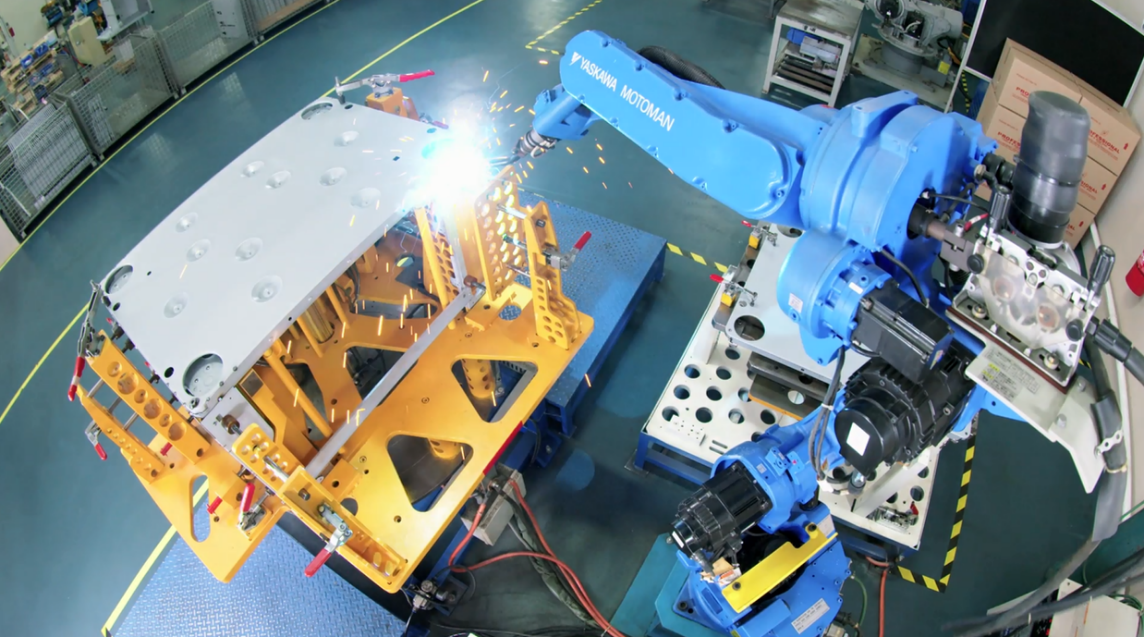 Tooling Division
CAD/CAM tool design and fabrication of precision engineering plastic injection molds and sheet metal stamping dies.
Tools are design according to 3D models provided by customers.
High Precision of Sophisticated CNC Machine Tools cum CAD/CAM software are being used to design and fabricate high precision pre-hardened and hard tools for plastic and sheet metal parts

Future Plans 
Going forward, the company strive to focus as OEM /ODM Contract Manufacturer, while expanding its CNC machining capabilities for metal components and larger welded metal frame structures for the use of machines and equipment.
Written in Sep 2021
Disclaimer:
Every effort is made to provide accurate and complete information in this article. However, InvestPenang makes no claims, promises or guarantees about the accuracy, completeness, or adequacy of the contents and expressly disclaims liability for errors and omissions of this article.