At a Glance
Principal Activity(ies):
Research, design, synthesis, customization and manufacturing of advanced adhesives, thermal management materials and electro-magnetic interference materials for electronic, semiconductor, optical communication, military, aerospace and automotive industries.
Location(s):
Bukit Minyak Industrial Park, Penang, Malaysia
Number of Employees:
62
Manufacturing Floorspace:
48,000 sq. ft.
Revenue (2021)
RM10 million
Certification(s):
·         ISO 9001:2015

·         ISO 14001:2015

·         IATF16949:2016

Core Competency(ies):
Advanced material systems and solutions, including:

·        Adhesives

·        Sealants

·        Pottings

·        Conformal Coatings

·        Encapsulants

·        Lenses

·        Underfills

·        Die Attaches

·        Gap Fillings

·        Cure in place Gaskets

·        Thermal Management Materials (TIM)

·        Electromagnetic Interference Materials (EMI)

Website:
www.penchem.com
Contact Person:
Email: enquiry@penchem.com
Introduction
Located in Penang, Malaysia, Penchem Technologies, a subsidiary of Frencken group, is a key manufacturer of advanced materials and solution provider to the electronic and automotive industries. Since its establishment in 1999, Penchem's innovation has expanded into providing superior solutions with a diverse range of advanced material products. These include optical adhesives, LED SMC, LED epoxies, B-stage adhesives, flexible epoxies, thermal conductive materials, silver electrical conductive pastes, actively aligning UV adhesives, fast cure UV adhesives, low temperature curable epoxy, gap filling silicone, thermally resistance epoxy and customized technology products.
Serving customers in the optoelectronic, semiconductor, optical communication, automotive, general electronic and green bio base materials industries, Penchem's tailor-made solutions are of high qualities, enabling customers to build the technology of today and tomorrow.
Products
Product Category
Special Features & Applications

OPTOELECTRONIC

Special Features:

High reflectivity and strength in silicone molding compound, casting and encapsulation
High transmission > 92%
High thermal and UV radiation resistance
Low stress
Low IV degradation (<10%) at 1000 hours HTOL
MSL2 qualified
REACH qualified, an EU regulation which aims to protect human health and environment
RoHS compliance

Applications:
Automobile lighting and turn signal, electronic signs and signboards, backlighting, traffic signal lights, commercial lighting, architectural lighting, outdoor lighting

SEMICONDUCTOR

Special Features:

Exceptional flow ability and self-leveling of underfill with low coefficient of thermal expansion (CTE) and high glass transition temperature (Tg)
Good adhesion to silicon, ceramic and gold substrates
Good mechanical strength for silicone molding compounds
Clear to black encapsulation for various applications
Good electrical and thermally conductive and insulative die attaches
Good optical and photoresist performance
B-stage adhesive bonding

Applications:
Discrete GPU, DRAM, Analog, Microprocessors CIS, ISP, FPGAs/PLD, SSD, Flash (NAND, NOR), SiC device

OPTICAL COMMUNICATION

Special Features:

Qualified with 2000 hours UBDH, HTOL, TMCL and 168 hours PCT reliabilities
Excellent mechanical and adhesion strength to PC, ultem, PCB, metal, ceramic, kovar and nickel
Available from food RI matching, active alignment, low stress gap filling to high mechanical strength bonding
Best mechanical stress and functional performance
High thermal and moisture resistance
Meeting NASA outgassing and MVTR requirements
Available for hermetic seal package applications
Available to fulfil high EMI requirements

Applications:
Connectors, couplers/ splitters, optical attenuators, isolators, optical circulators, TEM filters, optical switches, OADM, optical amplifier, optical transceivers, optical multiplexers

AUTOMOTIVE

Special Features:

Low density, outgassing and good heat dissipating
Available with silicone and non-silicone potting, sealant, etc
Available with the non-curable and curable forms
Thermally conductive and high thermal performance of gap filler
Low temperature and fast curable epoxy for alignment
High reliability and high temperature resistant adhesives
Fulfilled IAFT/TS16949 requirements and IMDS registered materials

Applications:
EV batteries, Power Conversion System, ECU (electronic control unit), chargers, ADAS/Lidar sensor, camera module, MCU (Microprocessor), IMUs, GPS, CIS, SoC

GENERAL ELECTRONIC

Special Features:

Exceptional thermal-mechanical properties
Excellent mechanical and adhesion strength
Low stress to hard bonding adhesives
Good whether ability and reliability performance
Good thermal conductivity
Good flame-retardant resistance
Available from adhesive, sealant, potting, conformal coating, underfill, die attach, thermally dissipating, gap filling to gasketing

Applications:
Phones, tablets, camera modules, OLED televisions, vacuum cleaners, smart watches, pressure cookers' pressure sensors, air-conditioners, smart cards and tags

GREEN BIO BASE MATERIALS

Special Features:

Bio base materials from plant or any sustainable source
Various degree of bio decomposer, compostable and low carbon footprint
Comply to ESG standard

Applications:
Bio composite, bio leather
Analytical Services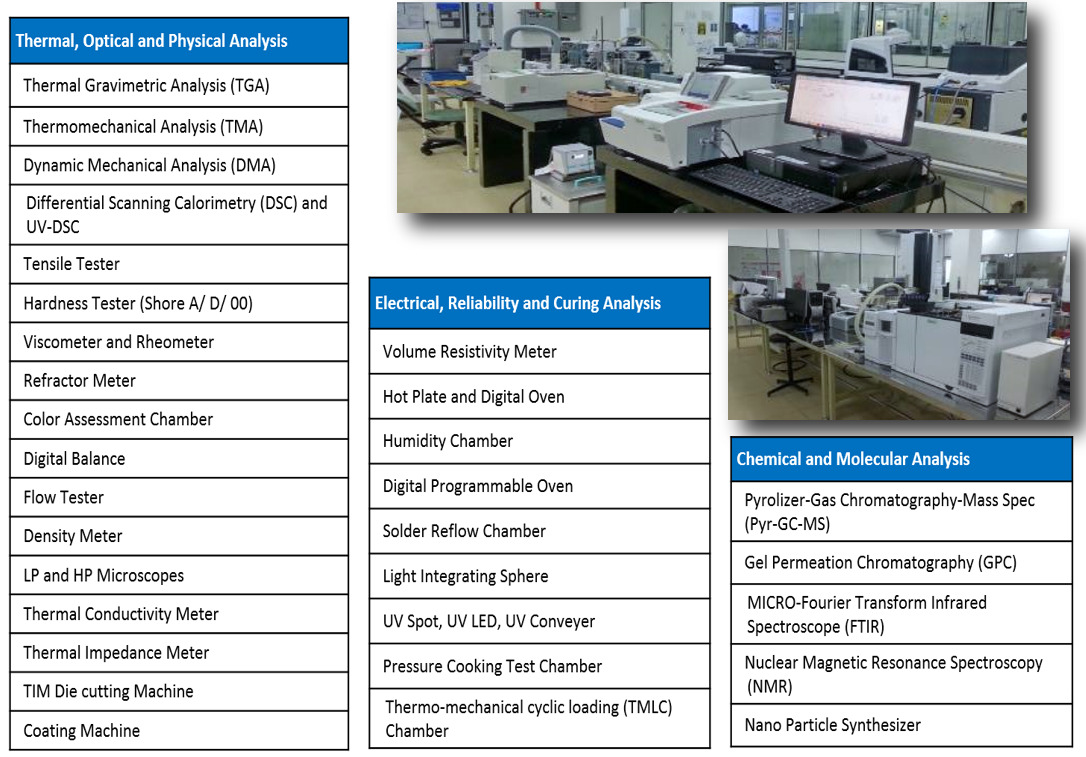 Achievement & Awards
Quality Management Excellence Award (2011) for Category 1 from Ministry of International Trade and Industry (MITI), Malaysia
Most Innovative SME 2012 Award (2012) from Ministry of International Trade and Industry (MITI), Malaysia
Most Innovative SME 2012 Award for Manufacturing Category (2012) from Ministry of International Trade and Industry (MITI), Malaysia
1-InnoCERT AAA Business Certification (2012) from Ministry of International Trade and Industry (MITI), Malaysia
Enterprise 50 Award (2013) from SME Corporation Malaysia and Deloitte Malaysia
Finalist for FMM Excellence Award (2013) from Federation of Malaysian Manufacturers (FMM)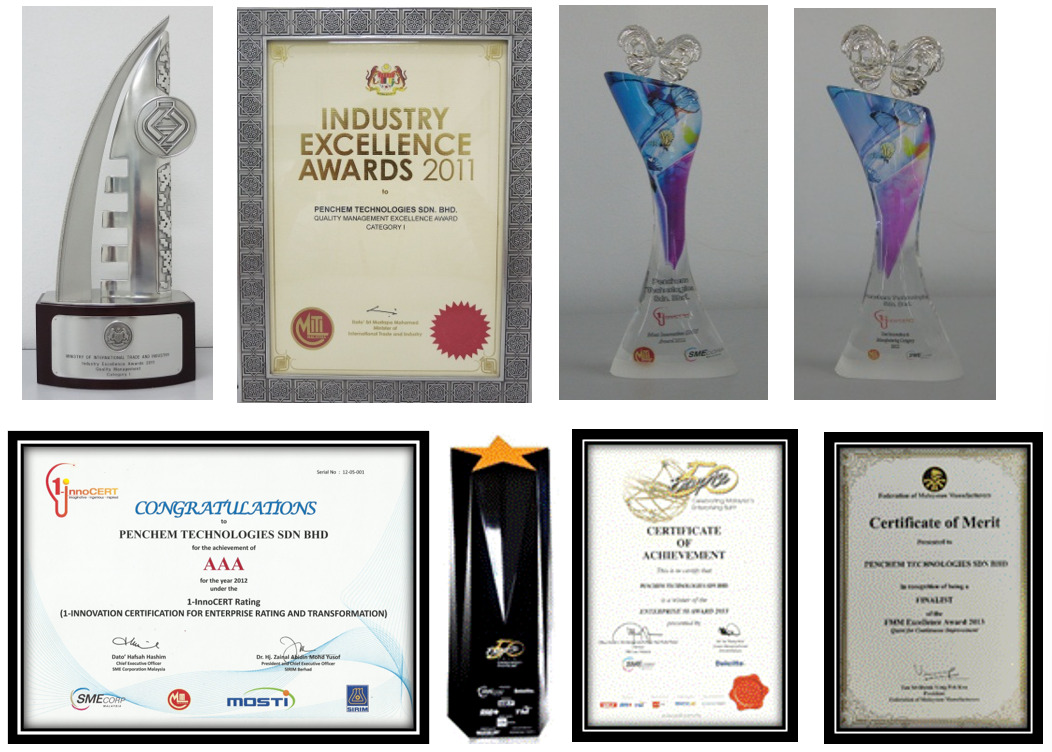 Future Plan
The acquisition by Frencken provides synergistic benefits to both companies as it allows Penchem to leverage on Frencken's global market access, reaching a larger customer base. It also helps to strengthen the financial position of Penchem for the company to be more aggressive and bolder in exploring and expanding its business.
Penchem is already the market leader in providing the adhesive solutions in some industry sectors. As the technology continues to evolve rapidly, the company will ride the wave and continue to bank on its innovative and technical competencies to create breakthrough solutions. Penchem's vision is to become the established adhesives and materials leader and continuously enabling its advanced solutions and technologies to support the customers to be the market leaders.
"Bonding Technologies Together, Enabling Mutual Successes"
Written in September 2022
Disclaimer:
Every effort is made to provide accurate and complete information in this article. However, InvestPenang makes no claims, promises or guarantees about the accuracy, completeness, or adequacy of the contents and expressly disclaims liability for errors and omissions of this article.