For Immediate Release
Press Release
Penang Government advocates talents to explore various high-quality job opportunities in the State
The employment initiative from InvestPenang and JobStreet provides a platform for professionals and graduates to understand Penang's thriving industry, and more importantly, to explore exciting job opportunities, created from the State's strategic investment inflows.
 PENANG, 26 September 2020 – Penang's strong talent pool has long been a key driver in the State's success in attracting strategic investments, especially in selected niche industries. The State Government recognises this endeavour in ensuring that local talent is identified, nurtured and developed to its fullest potential.
 In its efforts to continuously attract the right talent to join the Penang workforce, the State Government, though InvestPenang, has embarked on a public-private employment initiative with JobStreet, a leading online job board in Southeast Asia.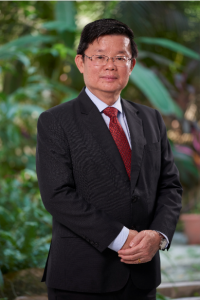 Through a 7-day virtual career platform (26 September – 2 October 2020) titled 'Career Exploration Week: My Penang My Workplace', the Penang State Government welcomes talents from all over the country to explore an array of exciting employment opportunities and to understand Penang's thriving industry that opens up vast career growth.
At this virtual launch, the Chief Minister of Penang, Rt. Hon. Mr Chow Kon Yeow said that Penang has attracted strategic investments in the past years, which translated into thousands of high-quality job opportunities.
The Chief Minister emphasised that the state government is focused in elevating the liveability stature of Penang, one of the key goals of Penang 2030.
Embracing the concept of Smart City, offering affordable housing, ensuring a clean, green and safe environment as well as mounting efforts in promoting STEM education are amongst the State's collective efforts in making Penang the destination of choice for "Work, Live, Learn and Play".
"We believe that this virtual platform will not only benefit active job-seekers but also our industries as companies are able to promote their employment branding and career opportunities for current and future hires." he added.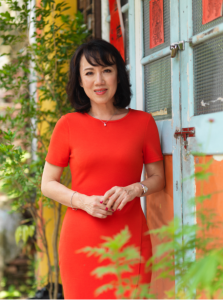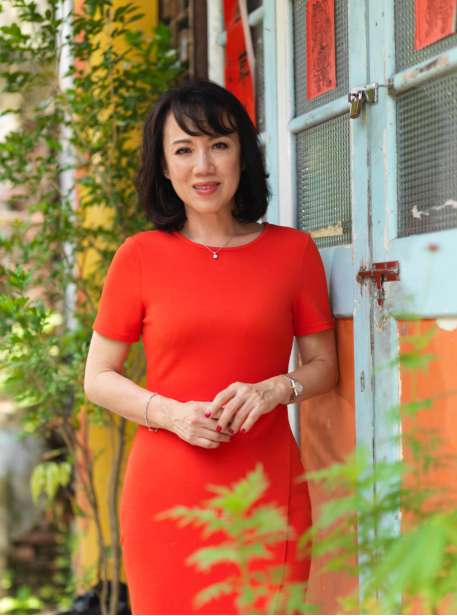 According to the CEO of InvestPenang, Dato' Loo Lee Lian, from Jan-2019 to Mar-2020, Penang attracted RM24billion of approved manufacturing investment inflows, out of which, 90% are from the electrical & electronics, machinery & equipment and medical technology industries.
Particularly, Penang FDI accounted for 34% of Malaysia's total FDI during the period, underscoring the State's role in driving the country's participation in the global supply chain, as well as MNCs' continued confidence in the State as a conducive and sustainable investment destination.
Approved manufacturing investments recorded in Jan-2019 to Mar-2020 are estimated to create 22,921 jobs in Penang.
Meanwhile, JobStreet country manager Gan Bock Herm said that JobStreet is constantly looking for ways to improve the experience of both employers and candidates.
"The pandemic has disrupted all industries and the way we used to work," said Gan. "As the MCO is changing the way companies operate in order to survive and thrive, skills related to digital and IT are highly sought after these days."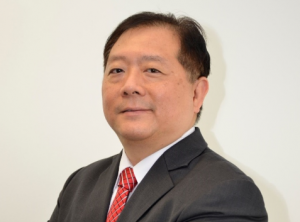 Gan shared that JobStreet is seeing demand for emerging roles like data analysts together with artificial intelligence (AI), machine learning and digital transformation specialists due to the pandemic having accelerated the need for companies to move towards a digital first workforce.
"During MCO, our platform observed a drop in jobs offered across all industries. However, when restrictions were progressively loosened, JobStreet saw an increase in jobs offered of some 70% compared to when the pandemic was at its height.
"As a result, job applications through our platform also increased accordingly in the past few months, an encouraging sign which shows that the economy is recovering," added Gan.
He also shared that the JobStreet employment platform has also been enhanced with AI, making it easier to comprehend what a candidate is looking for, and thereby routing them to the most relevant job opportunities.
"Our refreshed mobile app, also powered by AI, now comes with a new and refresh look. People who are interested in exploring and applying for new job opportunities are now able to use the app anytime, anywhere." said Gan.
Gan also shared that, in recent months, JobStreet had embarked on the #WorkNow campaign which has helped over 20,000 Malaysian job-seekers connect faster and more efficiently with potential employers.
"The constant growth of Penang candidates, as well as other Malaysian candidates, in our database shows that we continue to connect candidate to their desired job," said Gan.
The 'Career Exploration Week: My Penang My Workplace' platform is available from today until 2 October 2020 for job-seekers to explore career opportunities via exhibitors' virtual booths. It also offers insights into the employment market through various on-demand webinar sessions.
For more information, please visit: https://www.jobstreet.com.my/event/penang/career-exploration.htm
About InvestPenang
InvestPenang is the Penang State Government's principal agency for promotion of investment. Its objectives are to develop and sustain Penang's economy by enhancing and continuously injecting business activities in the State through foreign and local investments, including the spawning of viable new growth centres. To support the realization of its objectives, InvestPenang also runs initiatives like SMART Centre (to assist SMEs), Penang CAT Centre (to assist talents) and @CAT Penang (to assist start-ups).
For more information, visit www.investpenang.gov.my
About Penang Career Assistance and Talent (CAT) Centre
Penang Career Assistance and Talent (CAT) Centre is a focused program by the Penang State Government to attract and retain talent in Penang. Penang CAT Centre is set up in 2009 under the management of investPenang, which is the principal investment promotion agency of the State. The mission of Penang CAT Centre is to promote "My Penang, My Workplace" – your career destination that offers work-life balance.
For more information, visit www.penangcatcentre.my
About JobStreet
JobStreet is a leading online job board presently covering the employment markets in Malaysia, Singapore, the Philippines, Indonesia and Vietnam. JobStreet currently services over 230,000 corporate hirers and over 15 million jobseekers in its database.
For more information, please contact:
Hawani Adnan
Head of Talent Programs, InvestPenang
Email: pgcat@investpenang.gov.my
Adrian Kam
Head of Marketing, Jobstreet
Email: adriankam@jobstreet.com