At a Glance
Principal activity(ies):
Research, design, fabrication, assembly and manufacturing services for electronic, medical and automation equipment industries.
Location(s):
Diamond Valley Industrial Park, Bayan Lepas, Penang, Malaysia
Number of employees:
20
Revenue:
RM6 million
Certification(s):
·     ISO 9001:2015
Core Competency(ies):

·     CNC precision component fabrication
·     Metal fabrication
·     Modular assembly
Website:
www.jintechgm.com.my
Contact person:
Jinson Teh / EK Cheah
Email: sales@jintechgm.com.my ; jinson@jintechgm.com.my
Introduction
Founded in 2017, Jintech Global Manufacturing Sdn. Bhd. (Jintech) is a Penang-based company providing integrated CNC machining precision components for various industries, including medical, automation equipment, electronics.
Experienced in CNC manufacturing process, Jintech's areas of expertise ranging from design, to fabrication and final assembly. The company offers sales, services, spare parts, and application solutions to a wide range of integrated CNC machining precision components across various engineering sectors.
In addition, the company houses a well-equipped technical department supported by a pool of experienced and skilled workforce to help businesses harness technology and tools that increase efficiency and reduce costs.
Products & Services
As one of the leading players in precision CNC machining services, Jintech specialises in producing precision CNC milling and modular assembly of various product. The company also has the latest and finest machining equipment, alongside advance programming systems that are capable of accomplishing high complexity production.
Jintech's scope of work include:
(a) CNC Precision Component & Metal Fabrication
Jintech is equipped with advanced 3 axis universal milling machines with high-precision and optimized speed meeting tight tolerances down to 0.005 and cutting part size up to 800mm. The company is experienced in handling a wide variety of material from aluminum, stainless steel, copper, inconel to titanium. With the aid of CADCAM software, it can achieve optimum cutting path, better quality and high accuracy.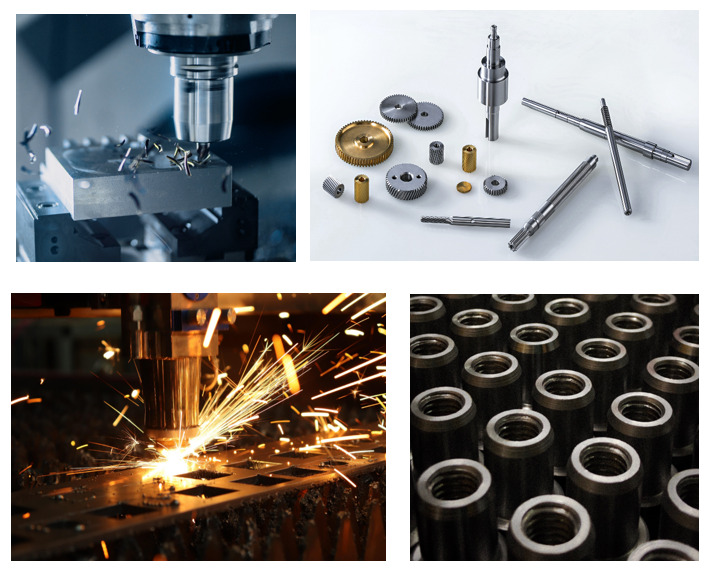 (b) Modular Assembly
Specialised group in mechanical sub-assembly expertise that assembles a number of mechanical parts that go into a larger system. It will shorten the lead time for the process and minimise overall costs without sacrificing quality. From the prototype, every item was machined, and delivered it to the customer in fully assembled mode.

Future Plan
Jintech's objective is to be a pre-eminent supplier specialized in precision CNC fabrication and modular assembly that serve various industry. It also aims to build an advance equipment solution with IoT technology to compete globally and capture more market share in the industry. Committed to bringing the best to customers, Jintech will continuously expand its machining capacity with the provision of muti-axis CNC machine.
Moving forward, Jintech is pursuing ISO13485 certification by strengthening its quality management systems in order to better serve the medical industry. The company strives to provide the best parts with precision, accuracy, reliability and on-time delivery.
Written in June 2023
Disclaimer:
Every effort is made to provide accurate and complete information in this article. However, InvestPenang makes no claims, promises or guarantees about the accuracy, completeness, or adequacy of the contents and expressly disclaims liability for errors and omissions of this article.