At a Glance
Principal Activity(ies):
Outsourced semiconductor assembly & test services (OSAT)
Location(s):
9 manufacturing facilities across Penang, Malaysia; Clarkfield, Philippines & Kunshan, China
Manufacturing Floorspace:
1,800,000 sq. ft.
Number of Employees:
5,500 employees
Revenue (2020):
RM 1,058 million
Certification(s):

IATF 16949:2016
ISO 9001:2015
ISO 13485:2016
ISO 14001:2015
REACH Compliance
RoHS Compliant
Sony Green Partner Certification
FTSE4Good Bursa Malaysia

Core Competency(ies):

Wafer processing
Chip fabrication & wafer certification in fibre optic chips
Advanced System in Package (SiP) assembly & test
Other services

Website:
www.inari-amertron.com
Contact Person:
Tan Kah Chuan
Email: kah-chuan.tan@inari-amertron.com.my

Connie Chan
Email: connie-siew-lin.chan@inari-amertron.com.my / info1@inariberhad.com
Introduction
Inari Amertron Berhad (Inari) is one of the leading global providers of Outsourced Semiconductor Assembly and Test (OSAT) services. Established in 2006, Inari has rapidly grown its operations from a single, 26,000 sq. ft. plant in Penang, into a portfolio of nine plants located across Malaysia, the Philippines and China with a total built-up area of 1,800,000 sq. ft. and a 5,500 strong workforce.
As part of its expansion strategy, Inari was listed on the ACE Market of Bursa Malaysia in 2011. Thereafter, it successfully transferred its listing to the Main Market of Bursa Malaysia in 2014. Today, Inari is one of the largest technology corporations in Malaysia, with a market capitalisation of over RM10 billion.
Driven by operational and technological excellence, Inari continues to win prestigious awards and recognition from regulators and stakeholders. This includes its inclusion into the FTSE4Good Bursa Malaysia (F4GBM) Index since 22 June 2020, which acknowledges the company's strong environmental, social and governance practices.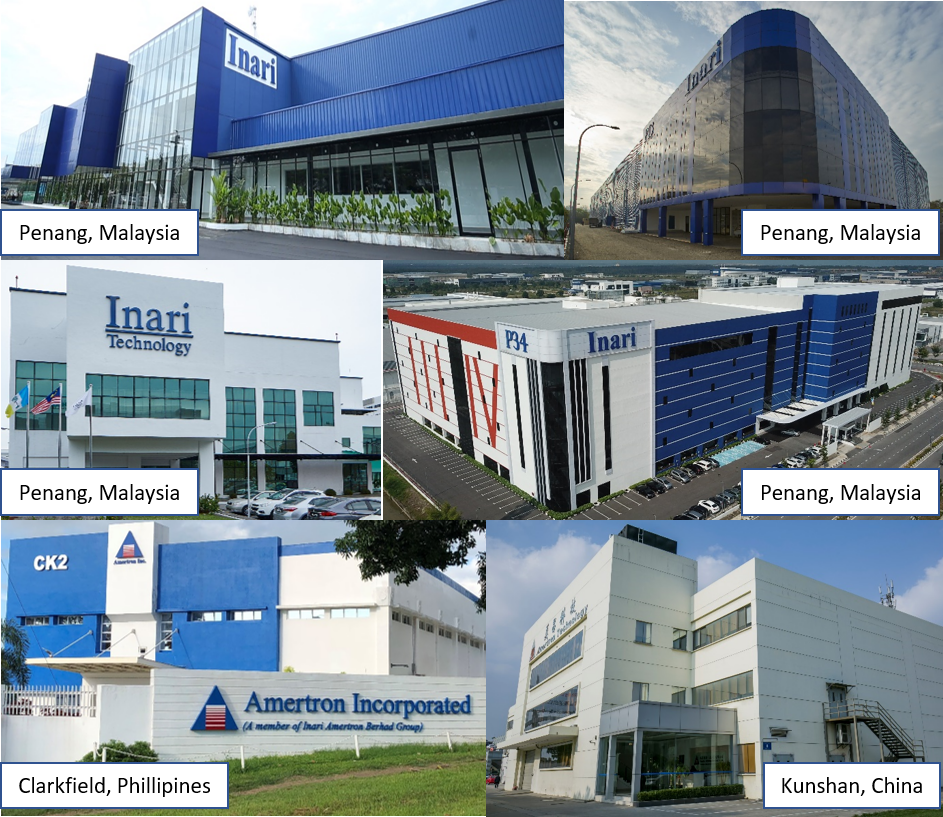 Key Services
Inari is principally involved in the provision of OSAT services for radio frequency (RF) filters, fibre-optics transceivers, optoelectronics, sensors and custom integrated circuit (IC) technologies. Its key services include: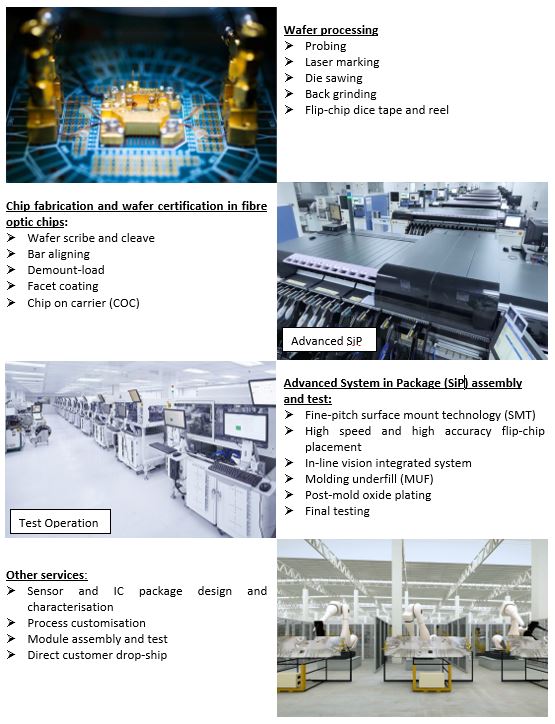 Proven Track Record in Delivering Tech-Driven High-Quality Services to Customers
As one of the leading players in the semiconductor industry, one of Inari's key competitive advantages lies in its captive and collaborative engagements with customers, suppliers, government agencies and academia. Inari's strategy focuses on constant innovation and improvements in people, technology and ecosystems. The practice of continuous improvement is embedded in Inari's culture to ensure that its operations become more efficient with each new product cycle alongside market and customer demands for higher quality, complexities and flexibilities. Toward this end, Inari embarked on its Industry 4.0 journey in 2017, and has developed the Inari Manufacturing Execution System (IMES) to strengthen its real-time operations tracking and triggering.
Inari has invested over RM1 billion in capital expenditure since inception and recorded annual revenues of over RM1 billion since the financial year ended 2016. The company maintains a strong balance sheet with total net assets exceeding RM1 billion since the financial year ended 2018 while keeping gearing levels low, at under 0.1 times.
2021 and beyond
With the support of Penang's well-established infrastructure, robust ecosystems and high-quality talent pool, Inari is committed to expand its presence in the State. The company recently (in 2019) completed its ninth and largest plant to-date, located in Batu Kawan, with a total floor space of 680,000 sq. ft., and has already embarked on the construction of its tenth facility, known as P55, which will also be located in Penang, with completion slated for mid-2021.
With the strong global demand for semiconductors, Inari will continue to expand its production capacity, having allocated some RM120 million in capital expenditure for 2021. The company continues to look forward to exploring new business opportunities.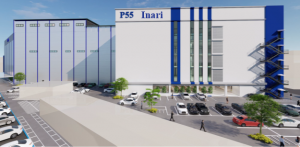 New plant, P55, is located at Batu Kawan, Penang, and is slated for completion in mid-2021
Achievements & Awards
FTSE4Good Bursa Malaysia (F4GBM) Index
Included in F4GBM Index since 22 June 2020
All-Asia Executive Team 2019
Awarded for Asean Most Honoured Companies, Special Achievement Awards for CEO and CFO
The Institution of Engineering and Technology (IET) Malaysia Network 2019
Awarded for Industry Excellence Platinum Award
The Edge – Billion Ringgit Club 2018 & 2016
Awarded for Highest Growth in Profit After Tax 2018, Highest Return on Equity over Three Years. 2018 and Highest Returns to Shareholders Over Three Years 2016
Malaysia Investor Relations Award (MIRA) 2018
Awarded for Best CEO for Investor Relations (Mid Cap)
Appreciation Award from Broadcom 2018
Awarded for the strong partnership and excellent shipment support
Award from Financial Times 2018
Awarded for FT 1000 High-Growth Companies Asia-Pacific
Recognition from Epson 2017
Recognition for partnership excellence
Best Supplier Award from Broadcom Wireless Semiconductor Division 2017
Awarded as Best Supplier from Broadcom Wireless Semiconductor Division
Malaysia Best Employer Brand Awards 2016

Asia Best Employer Brand Awards 2016
Forbes Asia 200 Best Under A Billion Company 2016, 2015 & 2014
The BrandLaureate SMEs BestBrands Blue Chip Award Electronics Manufacturing 2013
Outstanding Performance Microsemi PMG Phoenix Supplier
Awards from Avago 2010
Awarded as Best Contract Manufacturer
Corporate Social Responsibility
Inari also undertakes a range of corporate social responsibility (CSR) programmes to give back to society. Amid the Covid-19 pandemic, Inari channelled contributions of personal protective equipment such as medical protective suits, face masks and gloves to the medical frontliners, regulatory enforcers and local communities. At the same time, the company also remained supportive of other essential needs of local communities, and continued to provide donations to education funds, internship initiatives and support for other CSR activities.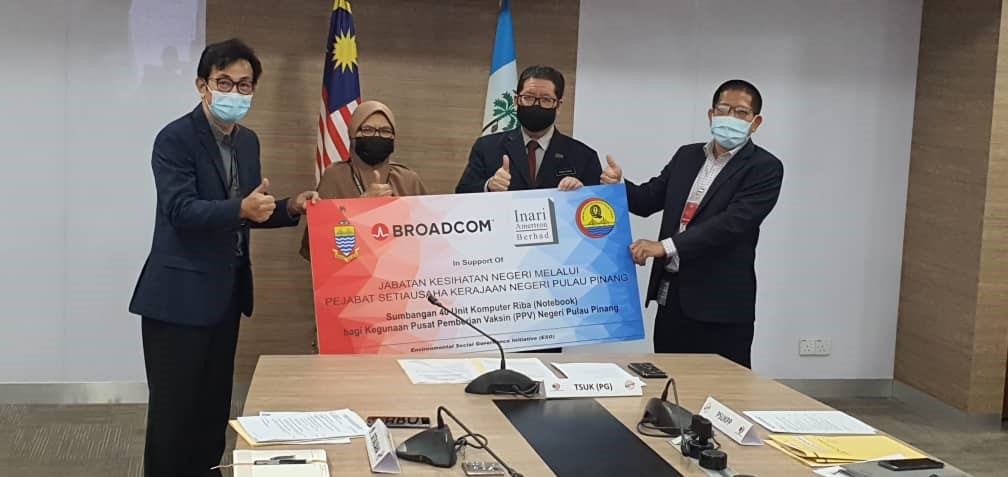 Written in June 2021
Disclaimer:
Every effort is made to provide accurate and complete information in this article. However, InvestPenang makes no claims, promises or guarantees about the accuracy, completeness, or adequacy of the contents and expressly disclaims liability for errors and omissions of this article.