At a Glance
Principal Activity(ies):

CNC machining
Aluminum high pressure die casting

Location(s):

Bayan Lepas, Penang, Malaysia (Head office & manufacturing plant)
Bukit Minyak, Penang, Malaysia
Senai, Johor Bahru, Malaysia
Laguna, Philippines
Dongguan, China

Manufacturing Floorspace:

Bayan Lepas: 150,000 sq. ft
Bukit Minyak: 75,000 sq. ft.
Senai: 80,000 sq. ft.
Philippines: 65,000 sq. ft.
China: 165,000 sq. ft.

Number of Employees:
1,300 employees
Revenue (2020):
RM174 million
Certification(s):

ISO 9001
IATF 16949
ISO 14001
OHSAS 18001

Core Competency(ies):

Precision machining & die casting
Assembly / sub-assembly
Precision cleaning

Website:
www.engtek.com
Contact Person:
Teh Wuan Yee
Email: wyteh@engtek.com / info@engtek.com
 Introduction
Engtek Group is a precision manufacturing group, mainly involves in the Industrial Product markets and Data Storage market. Established in 1974 as Eng Hardware Electrical, Engtek Group currently provides precision casting and machining services to a variety of blue-chip, international MNCs in semiconductor, automotive, climate control and laser industries across Asia Pacific, USA and Europe.
Engtek Group currently employs more than 1,300 employees in its manufacturing facilities with factory area of approximately 535,000 square feet over five strategic locations in Malaysia, China and the Philippines. In view of the growth prospects of the businesses, alongside stable customer base backed by healthy operational cashflows, Engtek Group strives to continuously expand its business worldwide.
Looking back, the Engtek Group was listed on Bursa Malaysia in 1993 under Eng Teknologi Holdings Berhad. The public listed company was then privatized via the acquisition of entire business and undertaking of Engtek Group by TYK Capital Sdn Bhd in 2012.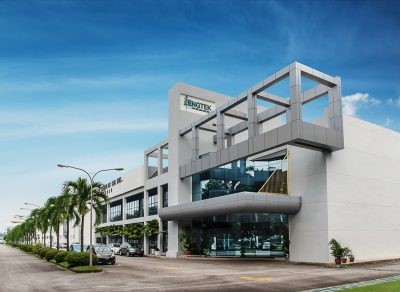 HQ in Bayan Lepas, Penang
Key Services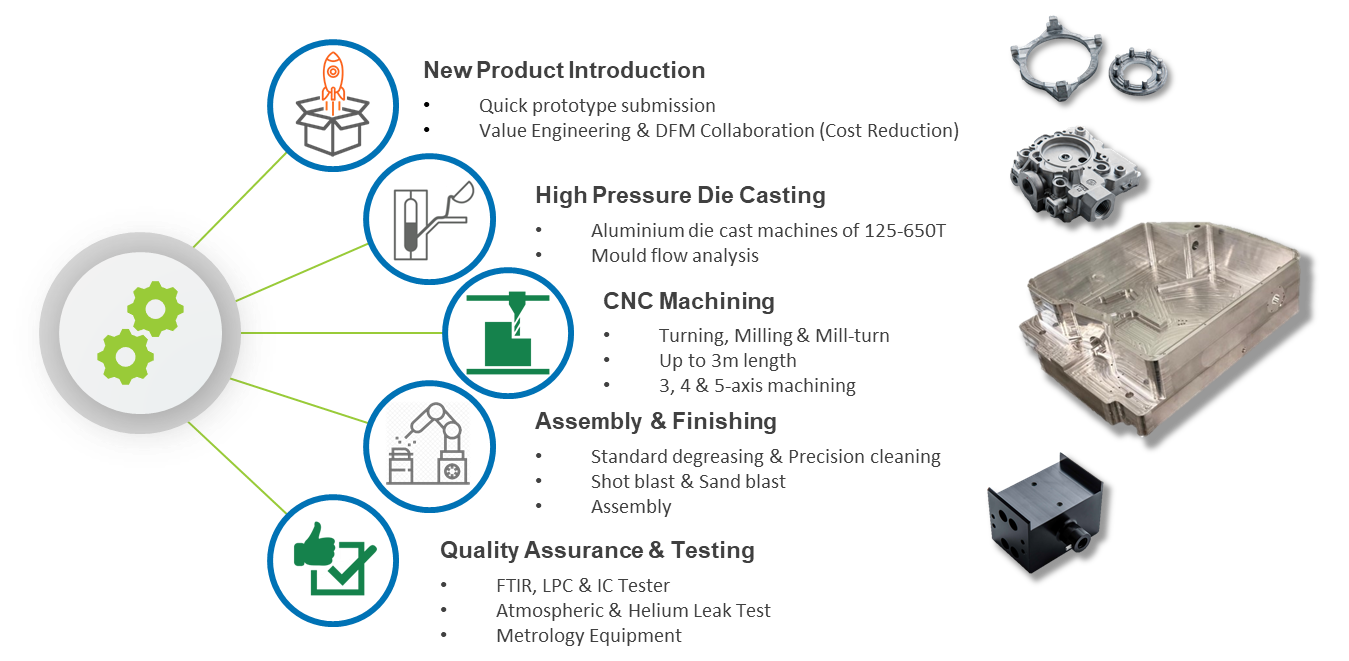 Future Plans
Moving forward, substantial capital investments will continue to be invested to accelerate the Industry 4.0 transformation journey in Engtek Group. As a core component of growth strategy, the Industry 4.0 transformation journey enables Engtek Group to leverage on digital infrastructure and technological solutions to boost productivity and operational efficiencies, improve quality, optimise costs for the business and deliver high-value service offerings as the Group's unwavering commitment to grow alongside the customers across.

Achievements & Awards
Supplier Recognition Award by Coherent Inc.
Outstanding supplier performance 2021
Supplier Recognition Award by Emerson Climate Technologies, Inc.
Innovative and Timely Contributions Toward the Successful Redesign of the UltraTech® Compressor
Supplier Performance Award by Emerson Actuation Technologies 2019
Certificate of Recognition by Emerson Automation Solutions Actuations Technologies 2019
Supplier Recognition Award by Emerson Climate Technologies, White Rodgers
Outstanding Service to White Rodgers
Written in Aug 2021
Disclaimer:
Every effort is made to provide accurate and complete information in this article. However, InvestPenang makes no claims, promises or guarantees about the accuracy, completeness, or adequacy of the contents and expressly disclaims liability for errors and omissions of this article.