At a Glance
Principal Activit(ies):
Antenna solutions provider
Location(s):

Bayan Lepas, Penang, Malaysia (Headquarters)
Lu Chu District, Taoyuan City, Taiwan (Subsidiary)

Number of employees:
150
Manufacturing Floorspace:
50,000 sq. ft.
Core Competency(ies):

Antenna design –  Land Mobile Radio (LMR), portable wireless device, vehicular, in building wireless device,  Point of Sales (POS) system, body worn and etc
Antenna manufacturing

Revenue:
RM 33 million (2022)
Certification (s):
ISO9001; ISO14001; Participation in Responsible Business Alliance (RBA)
Website:
www.emits.com.my
Contact Person:
Loy Boon Liang
E-mail: blloy@emits.com.my
Introduction
Emits Technology Sdn Bhd was founded in October 2015 by a team of experienced Land Mobile Radio (LMR) antenna manufacturing experts. With vast personal experience that spans decades, the team's synergistic skills encompass all aspects of LMR antennas and other passive antennas, from research and design to manufacturing. The team that has long been trusted by the biggest Radio Frequency (RF) equipment companies globally.
Hailing from Penang, and with humble beginnings, Emits began its life in a manufacturing plant in Mak Mandin, Penang. Despite the size of the site, the experienced team rapidly fulfilled the need of expansion.
In 2018, the company moved into a plant with double the capacity in the heart of Penang's 'Silicon Valley', Phase IV of the Free Industrial Zone in Bayan Lepas.
In 2019, Emits established its presence in Taiwan. This new site provided ease of access to the best quality parts from reputable global suppliers.
Eventually, Emits has grown to include more antenna types. The capabilities portfolio extended to MIMO antennas and indoor and outdoor multi-element antennas
Today, Emits is based in Phase 1 of the Free Industrial Zone in Bayan Lepas, with the capacity that doubles the that of the previous site. The company currently employs more than 150 highly valued staff and implements good manufacturing practices, ensuring the highest standards and efficiency.
Emits places customer intellectual property (IP) protection in the utmost regard, while also upholding the company's responsibility to the environment in all manufacturing processes.
In line with the company's motto "Together we reach further", Emits is committed to being a market leader in this segment and consistently reaching greater heights in order to achieve the company's goal.
Products & Services
Manufacturing
Specialised in passive antenna Original Equipment Manufacturer (OEM), as well as Original Design Manufacturer (ODM), Emits provides a comprehensive manufacturing solution to accommodate the specification requirements of customers products. Ensuring quality and cost efficiency, Emits offers the latest machinery, testing facilities, and manufacturing equipment that is on par with the latest technological advancement and in accordance with current global manufacturing standards, placing customers' IP protection at its utmost priority.
Design & Customisation
Understanding the customer needs from the complicated technical design to simple customisation of antenna design to the different types of customised connectors, Emits is able to provide various tailor-made solutions to customers through rapid prototyping methodologies.
Improvement & Value-Add
As the radio telecommunication industry evolves, Emits's experienced team can improve customers' existing products, making them more relevant and compliant to the demands of the communication world of tomorrow.
Research & Development
Backed with a strong research and development (R&D) team, the whole R&D process remains the flagship that constantly propels Emits forward in the field of antenna manufacturing.
With Emits's vast experience and rapid development strategies, Emits is able to provide efficient services to customer, reducing the timeline of ideas becoming reality.
Competitive advantage
Emits is a team of antenna design experts, manufacturers, test engineers with over 20 years of combined experience serving the world-leading brands with passion.
The company prides itself on antenna solutions that keep customers prepared for both today application and tomorrow. Emits works together with customers throughout the life cycle of antenna development to full production.
Emits is recognised as "Best in Class" and "Best Partner" by customers.
Portfolio
1.LMR Antennas
UHF/VHF/Multiband with/without GPS
Bluetooth Antenna/WIFI Antenna

2. Embedded Antennas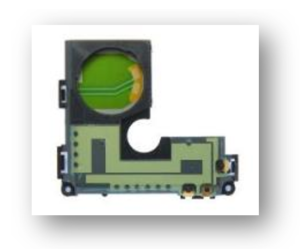 RFID
Bluetooth – Carrier with Flex/Stamp metal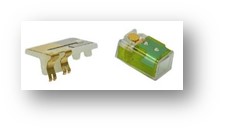 Stamp Metal

Copper Element
Laser Direct Structuring

3. WIFI Antennas for Home sound systems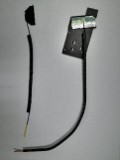 4. Vehicular Antennas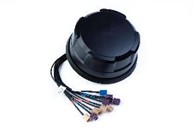 Dome TV/Radio/LTE antenna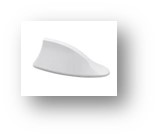 5. Vehicle lost recovery system antenna

6. Indoor 3G/4G Ceiling Mount antenna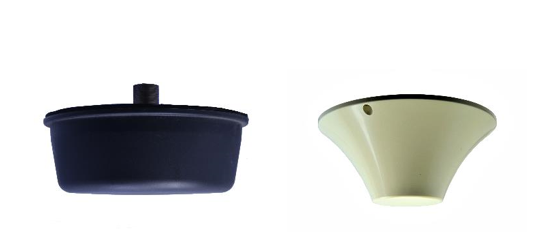 7. External GPS Antennas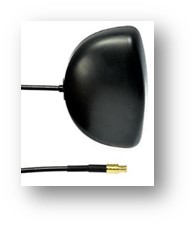 8. Quad-Band Antenna/Quad-Band GSM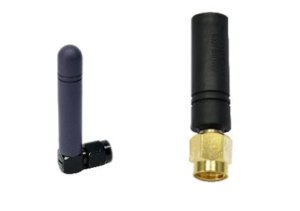 9. Connectors & Cable Customisation 

10. Miscellaneous Antennas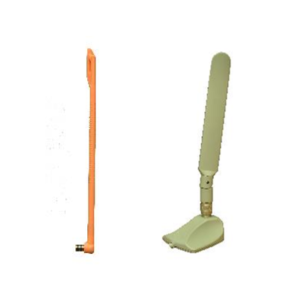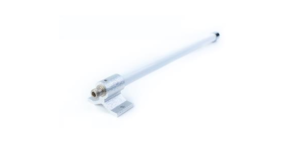 Customer Profiles / Industry
Emits supplies antennas globally to the leading multinational companies for communication systems and devices on the market. Currently, the main contributor to revenue is from LMR antennas. Emits supplies its antenna to almost all land mobile radio's key players in the market.
Since 2016, Emits has efficiently grown a great customer base in the US, China, UK, and Japan and exported 98% of its antenna worldwide through air shipment as well as ocean shipment.
Beside LMR antennas, Emits also supplies other antennas, such as Dome MIMO Antennas, Ceiling Mount antennas, to a global leader in the design and manufacture of RF antenna bases in UK. Emits successfully developed, designed and manufactured three-in-one antennas for a customer who supplies highly engineered, high-quality components to the RV industry, marine industry, automotive industry, based in US.
Emits had extended its business by providing customization and assembly services for connectors and cables for the RF, medical, and industry sectors.
Motorola and Hytera are currently the principal customers of the antenna products of Emits.
Achievements & Awards
Best In Class Manufacturing by MSI 2020/2021/2022
Best Partner Award by Hytera 2020
Future Plan
Emits will continue to leverage its present capabilities to develop a large customer base and increase its market share in the antenna business. Simultaneously, Emits plans to integrate its business vertically as well as horizontally for business growth, which will enable the company to create more added value to its customers and remain competitive in the antenna business, further aligning with the company vision: To be the "GO TO" source for mobile and all portable antenna.
Written in October 2023
Disclaimer:
Every effort is made to provide accurate and complete information in this article. However, InvestPenang makes no claims, promises or guarantees about the accuracy, completeness, or adequacy of the contents and expressly disclaims liability for errors and omissions of this article.