At a Glance
Principal Activit(ies):
Automated optical inspection (AOI) equipment & machine vision solutions provider for semiconductor assembly process, gloves, plastic injection molding, precision metal fabrication & die cutting industry
Location(s):
Bayan Lepas, Penang, Malaysia
Number of employees:
130
Manufacturing Floorspace:
25,000 sq. ft.
Core Competency(ies):

Automation Equipment
Automated Optical Advance Inspection
Machine Vision
Embedded Vision System
Image & Video Processing System

Website:
www.cortexrobotics.my
Contact Person:
May Yeap

Email: bkyeap@cortexrobotics.my
Introduction
Established in Penang, Malaysia, Cortex Robotics Sdn Bhd is an automation equipment & advance inspection solutions provider. The company conducts design, research and development on automation solutions for process improvements across various sectors including semiconductor assembly, aerospace engineering, plastics, metalworks, gloves, medicals, hard disk drive, automotive, smart devices and electronics industries.
Underpinned by Cortex's experience and rapid business growth, the company has extended its footprint across Asia Pacific, with presence in Singapore, Thailand, Vietnam, Indonesia, Philippines, China, Japan and Taiwan.
Key Products and Services
Cortex Robotics has several key products cater for different industries.
Semiconductor Industries
Cortex Robotics is equipped with full range of automated optical inspection (AOI) solutions, supporting semiconductor back-end manufacturing processes.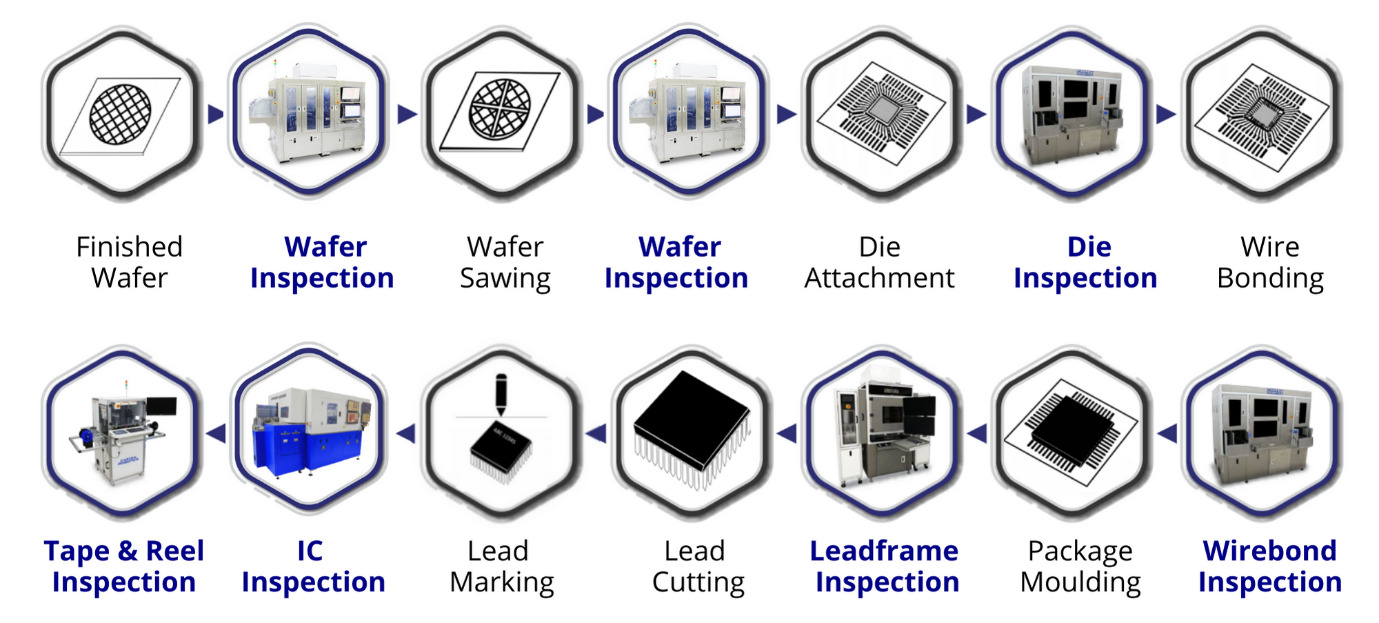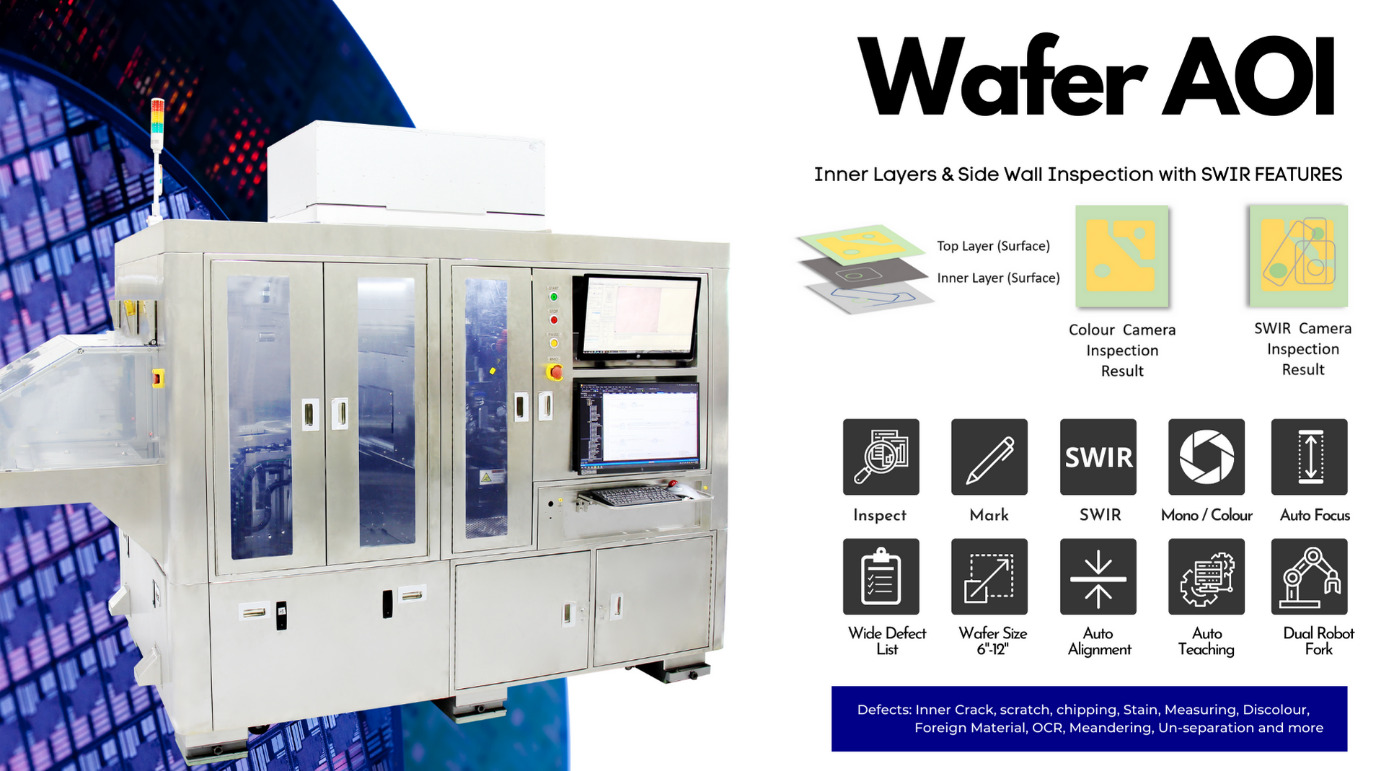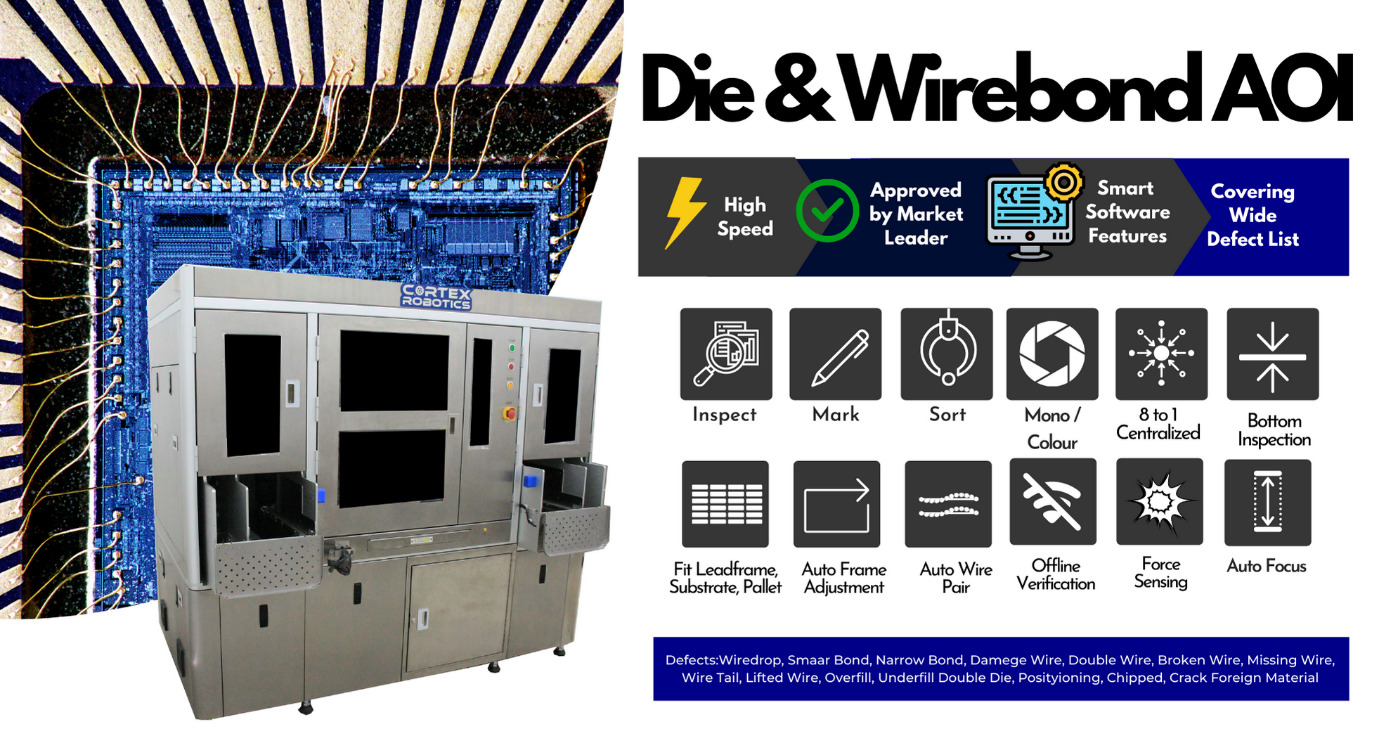 2. Glove Industry
Cortex's AOI solutions also support gloves manufacturing process. Its cutting-edge glove AOI solution that is tested and proven success by industry leaders, covers the widest area (360°) of gloves inspection in the market. This high-speed glove AOI is distinctively designed to inspect the quality of nitrile, latex, and rubber gloves during the pre and post strip processes, with the intelligence to identify defects such as knocking, hole, double-dipping, dirt, stain, no beading and others.
3. Precision Metal Fabrication / Metal Stamping / Plastic Injection Moulding Industry
Cortex's high-performance and high-accuracy AOI solution is equipped with full inspection capabilities which can connect with the client's production line. It is heavily used in metal fabrication, stamping and plastic injection moulding industry for small critical metal and plastic parts such as hard disc parts, automotive parts, smart devices parts and electricals parts.
4. Die Cut Industry
Cortex provides a complete AOI solution for the "defects and verification" inspection after the die-cutting process, which supports the printing, packaging, automobile and mobile phone assembly industries.
5. Aerospace Engineering Industry
 Cortex has recently formed a strategic collaboration with Angkasa-X to develop and enhance solutions in satellite services in Angkasa-X's Low Earth Orbit (LEO) satellite constellation. On top of developing skills in the local aerospace engineering community, Cortex also plays a role in the development of space and satellite technology ecosystem in Malaysia. 
Future Plan
Cortex Robotics will continue enhancing its solutions capabilities and strengthening its existing core business areas to become one of the leading AOI solutions providers in the world. The team is committed in developing high value-added products to meet market future requirements. Simultaneously, Cortex will be diversifying and expanding its business in semiconductor front-end manufacturing process & aerospace engineering.
Written in Mar 2022
Disclaimer:
Every effort is made to provide accurate and complete information in this article. However, InvestPenang makes no claims, promises or guarantees about the accuracy, completeness, or adequacy of the contents and expressly disclaims liability for errors and omissions of this article.