At a Glance
Principle Activity(ies):
Design, development, manufacturing & marketing of Rapid Test Kits (RTK)
Location(s):
Perai, Penang, Malaysia
Manufacturing Floorspace:
11,000 sq. ft.
Core Competency(ies):

Colloid Gold Lateral Flow Immunoassay
Point of Care tests
Rapid Test Kits (RTK)

Number of Employees:
15
Revenue (2020):
RM2.3 million
Certification(s):

ISO 13485:2016
MDA (Medical Device Authority)
Class B, C and D product certification
CE

Brand(s):
Easysure, Sureplus, Accupack, Uripro, O.P.T, Quikscrin, AHP Diagnostics
Website:
www.ahpbio.com
Contact Person:
Siti Wahidah Bt. Abu Baker

Email:  ahpbiotech@gmail.com
Introduction
Allen Healthcare Products is an ISO13485:16 accredited Biotechnology company incorporated in Malaysia in 1996 with its corporate office, research and development (R&D) and manufacturing operations located at No. 17 Lorong Nagasari 2, Kawasan Perindustrian Perai 3, Perai, Pulau Pinang.
Allen Healthcare Products is dedicated to the R&D of Colloid Gold Lateral Flow Rapid diagnostic products for the clinical testing market, being its core technology. The company's focus is on the design, development, manufacture and deliver high quality rapid test kits (RTK) for the point of care/collection (POC) test market. In 2008, the company accelerated its activities by setting up state of the art R&D laboratory based on the lateral flow immunoassay format and has established a complete set of technology for the production of colloidal gold RTK.
Main Products
Allen Healthcare currently manufactures and supplies 16 different types of drugs of abuse testing products, fertility testing such as pregnancy and ovulation test kits and rapid test kits for infectious disease such as HIV 1 & 2, Syphilis, Hepatitis B Surface Antigen Test, HCV, Malaria Pv/Pf, Dengue NS1 and Dengue IgG/IgM tests. The company is also planning to launch numerous tests for infectious diseases such as Covid-19 Antigen Test and Covid-19 Antibody Test Kits.
Snapshots of products by Allen Healthcare, approved by the Medical Device Authority (MDA), Ministry of Health Malaysia: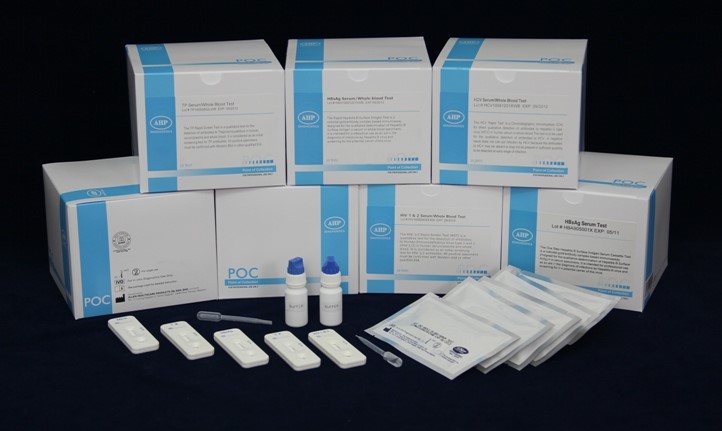 RTK for HIV 1&2, HBsAg, Syphilis, HCV, Dengue and Malaria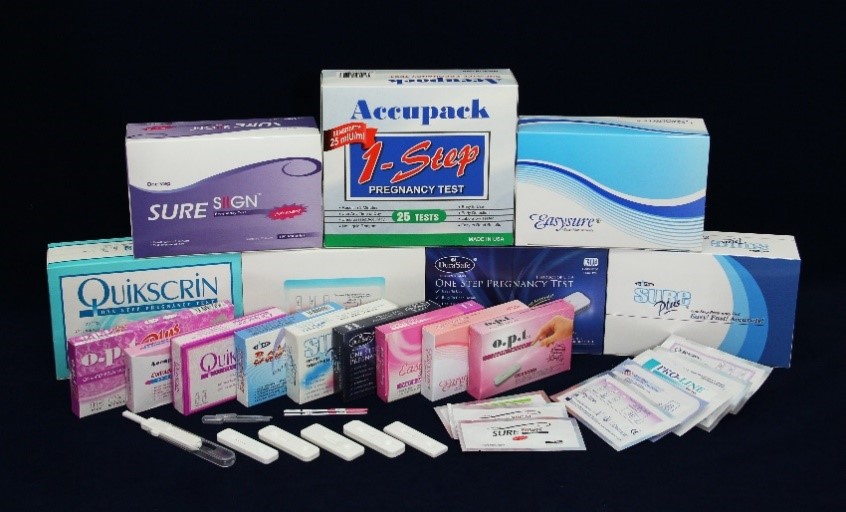 Pregnancy Test Kits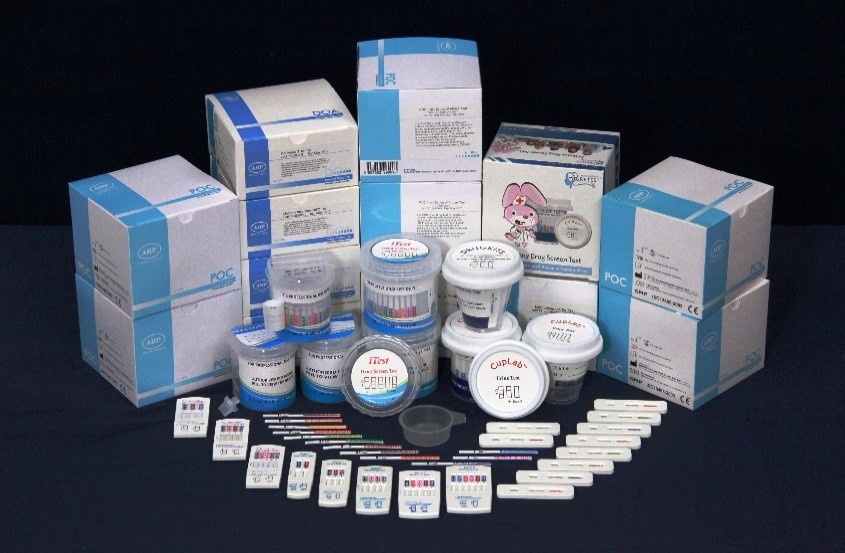 RTK for drugs of abuse
Commercial benefits of POC testing kits:
Diagnostic tests performed outside the central laboratory or decentralized testing is generally known as point-of-care (POC). Over the years, the increasing introduction of transportable, portable and handheld instruments have resulted in the migration of POC testing from the hospital environment to a range of non-medical environments including the workplace, home, disaster care and most recently, convenience clinics.
Point of care testing (POCT) covers: drugs of abuse screening, pregnancy testing, infectious disease testing, blood glucose testing, blood gas and electrolytes analysis, rapid coagulation testing, rapid cardiac markers diagnostics, urine strips testing, fecal occult blood analysis, food pathogens screening, hemoglobin diagnostics and cholesterol screening.
Aside from the reduction of testing costs through improved test efficiency, POC testing can offer palpable benefits over laboratory testing. As it is conducted in the presence of or near the patient, results are available much quickly, enabling healthcare providers to act swiftly and provide a diagnosis while the patient still presence in the healthcare facility. For patients, self-testing helps users to monitor their condition, reduce the chance of complications and better health improvement, which lower the time and costs of treating complications and the need for patients to regularly see their doctors.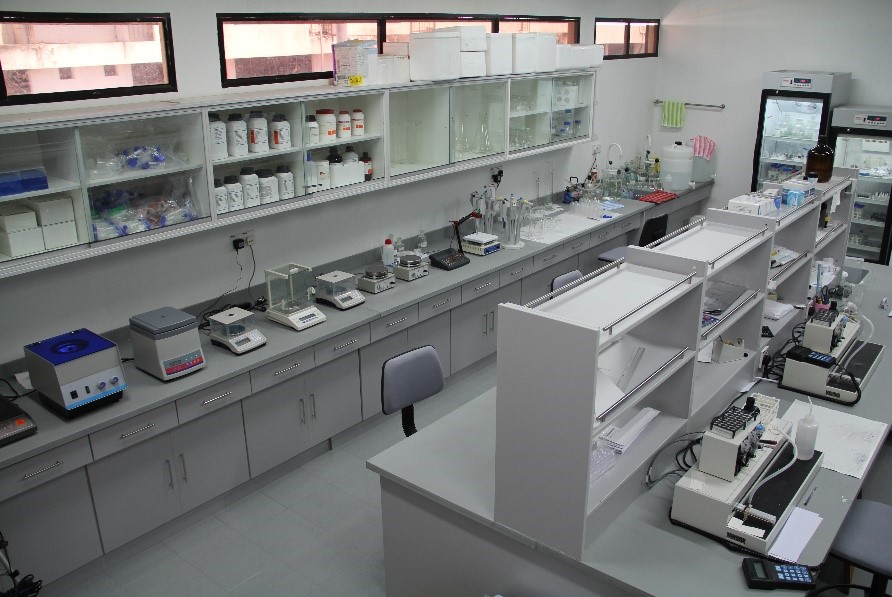 Section of the Laboratory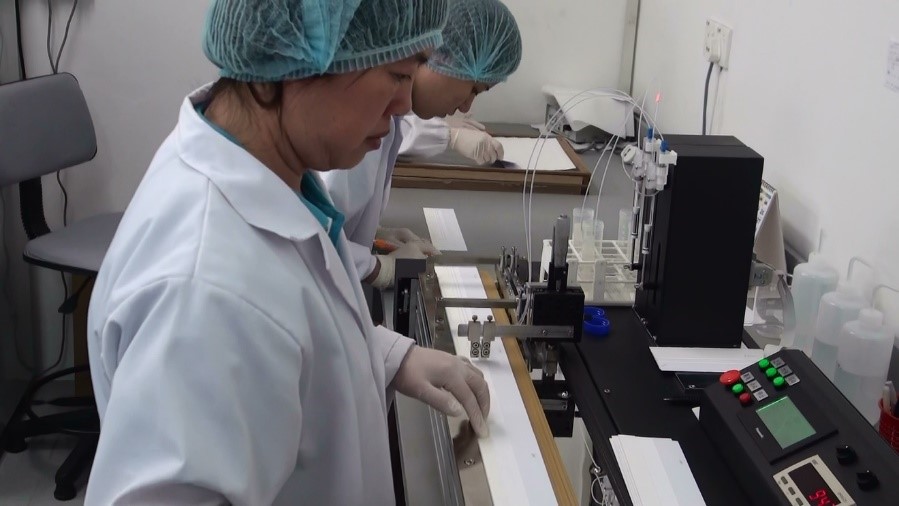 Membrane Coating (Control and Test line)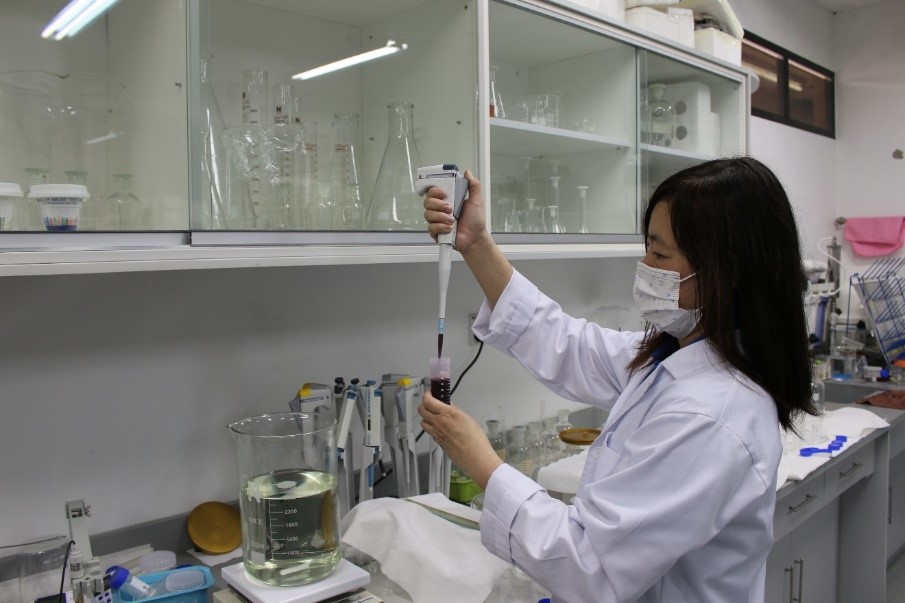 Gold conjugated with antibody/antigen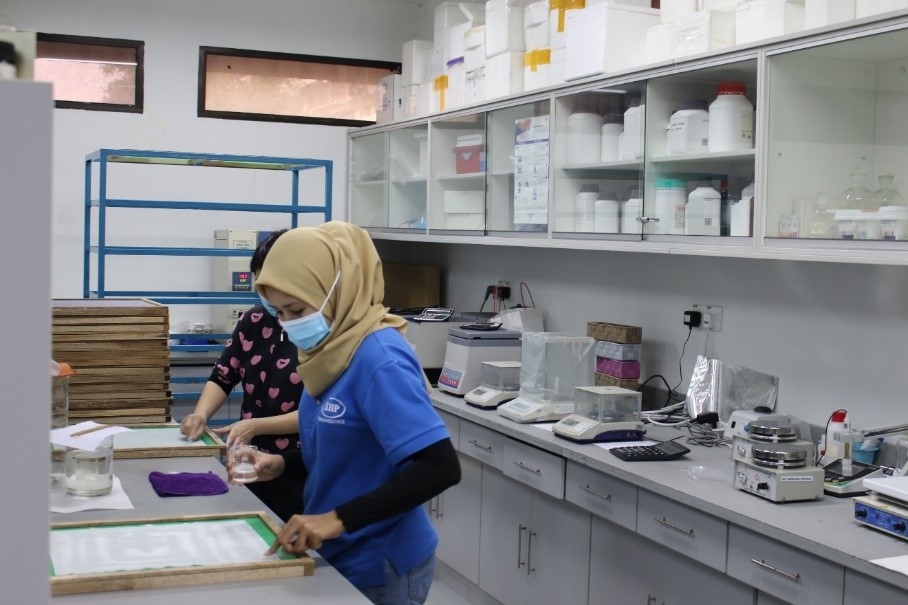 Absorbent material treatment process
Strategic Alliances
For the distribution of Allen Healthcare products, strategic alliances were formed respectively with Apex Pharmacy Marketing Sdn. Bhd., VQM Marketing Sdn. Bhd., Trumedic Marketing Sdn. Bhd. and other local companies.
Future Plan
Going forward, Allen Healthcare will invest up to RM3 million for the automation of assembly line, targeting in mid-2021 to 2022. As the market continues to develop, the company's investments on new detection technologies, with the aim of bringing science, engineering, manufacturing and marketing under one umbrella, is believed to enhance its opportunity to improve existing capabilities, gain global excellence and at the same time, better serve the regional market. With the continuous growth in the industry, which ramps up investments in areas of advance technology, Allen Healthcare will continue to invest in the promising areas, to better position the company in addressing the evolving needs of the customers.
Written in Sep 2021
Disclaimer:
Every effort is made to provide accurate and complete information in this article. However, InvestPenang makes no claims, promises or guarantees about the accuracy, completeness, or adequacy of the contents and expressly disclaims liability for errors and omissions of this article.