In this series of 'Made in Penang: Pitching in to fight Covid-19', InvestPenang continues to feature Penang companies and products that support local and global healthcare needs during this pandemic period. This fourth article in this series focuses on rapid test kits by Allen Healthcare Products (AHP).
Established in 1997, AHP is an ISO13485:2016 accredited biotechnology company, with its research and development (R&D) and manufacturing facility located at Prai Industrial Estate. The company focuses on product development and manufacturing of rapid test kits for the point of care/collection (POC) test market. In 2008, AHP set up a (R&D) laboratory and has since established a complete set of technology for the production of colloidal gold rapid tests.
The company has so far developed 16 different types of drugs of abuse tests, pregnancy, infectious disease [such as Human Immunodeficiency Virus (HIV) 1 & 2, syphilis, Hepatitis B and Hepatitis C virus (HCV)] as well as Malaria Pv/Pf, Dengue NS1 and Dengue IgG/IgM test kits. AHP's products are marketed nationwide under seven brands, namely, Easysure, O.P.T, AHP Diagnostics, Sure Plus, Quikscrin, Accupack, and Uripro. Most of AHP's rapid test kits have been approved by the Malaysian Medical Device Authority and CE approved for the European Market.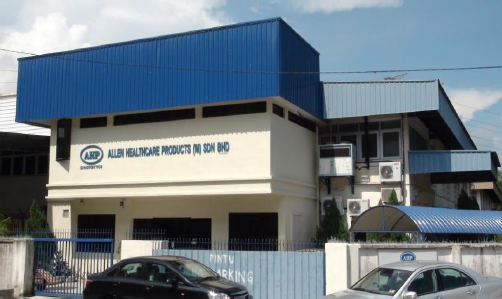 AHP in the midst of developing the Covid-19 antigen test
R&D activities are ongoing and as of mid-2020, the company is working on a number of tests for infectious diseases such as the Covid-19 antigen test. In addition, other R&D activities are ongoing for tests of Influenza A and B Rapid test and Fecal Occult Blood tests (FOBT).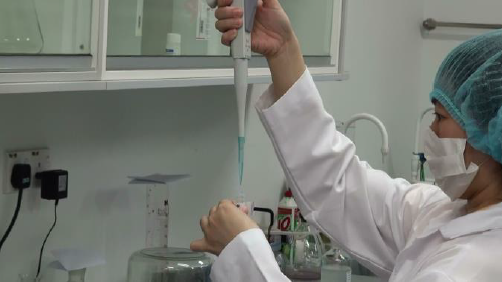 Covid-19 antibody test
According to AHP, an antibody test looks for the presence of antibodies, which are specific proteins made in response to infections. Antibody test results are important to detect previous infections with few or no symptoms.
Undoubtedly, there are still looming uncertainties with the Covid-19 virus.
While antibody tests by themselves are of limited value in the diagnosis of a suspected patient, using this type of test on a large group of patients, over time, may help the medical community to better understand how the immune system responds against the Covid-19 and how many people may have been infected.  It is also possible that, over time, broad use of antibody tests and clinical follow-ups will provide the medical community with more information on whether or not and how long a person who has recovered from the virus is at a lower risk of infection if they are exposed to the virus again.
In the future, this information may potentially be used to help determine, together with other clinical data, such as whether these individuals are less susceptible to infection. Serological test results may also aid in determining who may qualify to donate blood that can be used to manufacture convalescent plasma as a possible treatment for those who are seriously ill from Covid-19.
Some of the identified benefits of rapid testing kits including the Covid-19 antibody test comprise optimal use of medical professionals' time, more rapid decision-making and triage, and reduce the number of hospital beds required. Usage of rapid testing kits may also lessen high-dependency, post-operative care time, reduce operating time, decrease emergency room time and lower number of outpatient clinic visits.
Hopes for the future
Towards the future, AHP expects that as the market continues to grow, the company's investment in new product development would give the company the opportunity to improve capabilities and to better serve the regional market. As the market matures, AHP will see investments in areas of higher technology and has plans to position themselves better to the evolving needs of the customers.
An initiative of InvestPenang; Published in Buletin Mutiara