At a Glance
Principal Activit(ies):
One-stop service provider for mechanical design, rapid prototyping & high-mix, low-volume fabrication
Location(s):
Batu Kawan, Penang
Number of employees:
9
Manufacturing Floorspace:
2,000 sq. ft.
Core Competency(ies):
·       2D/3D mechanical design
·       Advance digital manufacturing & fabrication facilities
·       One-stop solution provider with wide range of manufacturing processes
·       3D Printing, Laser cutting & engrave, CNC machining, Vacuum casting
·       Full customization, precise & quality ensured product
Website:
www.projet.my
Contact Person:
Alex Lee
Email: alexlee@projet.my
Introduction
Established in 2021, Projet Technology Sdn. Bhd. (Projet) inspires to solve the industry's long-standing problem encountered during initial product stage or technology R&D by bridging the gaps with its wide range of additive and subtractive agile digital manufacturing facilities.
Founded by a group of experienced, enthusiastic and conscientious engineers, Projet is missioned to realize curiosity and imagination, from an idea to a sustainable product. As one of the leading one-stop mechanical prototyping providers in Malaysia, the company strives to enhance the local R&D and innovation network ecosystem, while boosts the industry in moving up the value chain by creating better products and technologies. Utilizing Projet's flexible digital manufacturing technology, the company also ventures into high mix low volume production for complex products.
To date, Projet's offerings are well-recognized by its clients across various industries, including E&E, automotive, medical, factory automation and learning institutions, among others.
Products & Services
Leveraging on cutting-edge technology and industrial expertise, Projet is confident of producing high-quality products rapidly and precisely. The company offers 2D/3D mechanical design, prototype mock-ups (functional, cosmetic, precision), high mix low volume fabrication, and reverse engineering services.
Among the industrial materials that can be processed by Projet include acrylic, wood, ABS, PLA, PET, PC, rubber, silicone, cushion, foams, mesh, double sided adhesive tape, Kapton, metal and aluminium as well as FDA approved material.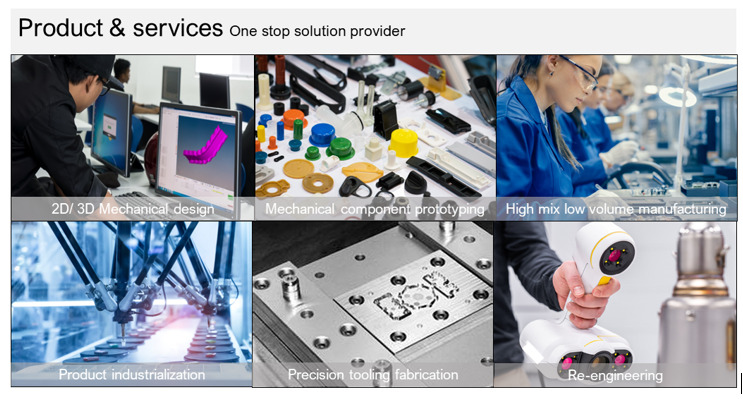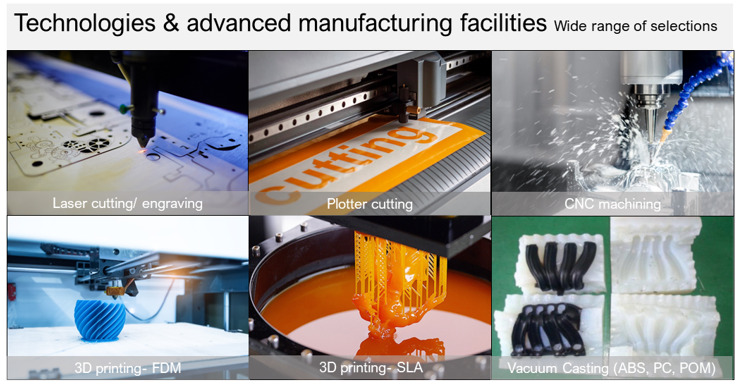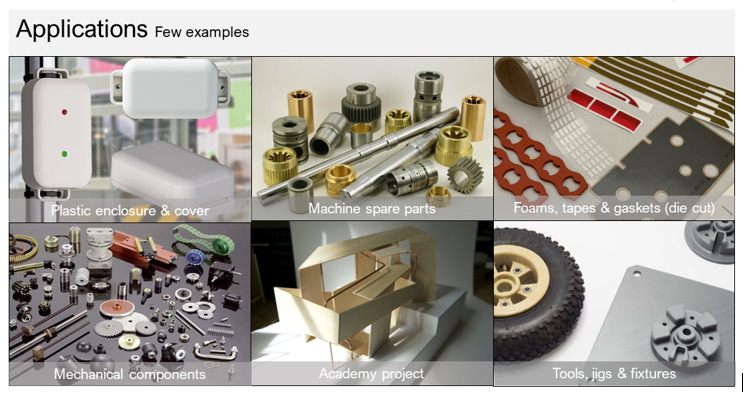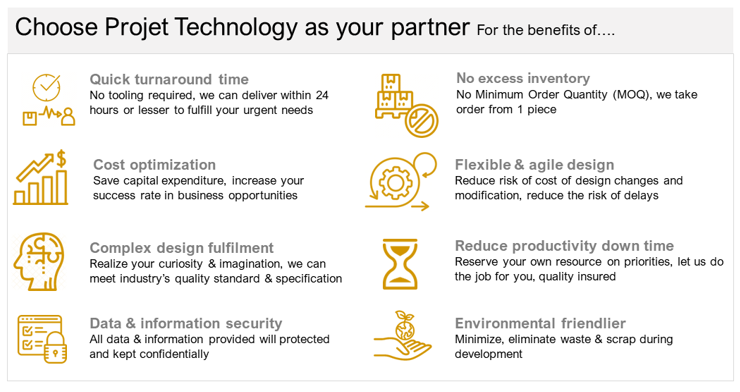 Future Plan
Projet is committed to play a vital role in Southeast Asia's innovation ecosystem and visioned to expand its presence to other countries within the region such as Singapore, Thailand, Vietnam and Indonesia. Holding on the aspiration to be the most reputable design house in the region, Projet seeks to garner the diverse culture and experience from different industries and countries, all of which bodes well in strengthening its core competencies, enabling it to move up the value chain by intensified its involvement in the product mechanical design and software development.
Written in June 2023
Disclaimer:
Every effort is made to provide accurate and complete information in this article. However, InvestPenang makes no claims, promises or guarantees about the accuracy, completeness, or adequacy of the contents and expressly disclaims liability for errors and omissions of this article.