Penang i4.0 Seed Fund
Objective
The Penang i4.0 Seed Fund is a special seed program initiated by the Penang State Government in 2018 through InvestPenang to provide funding for qualified high potential early stage technology startups and enhance the growth of Penang's tech ecosystem.
The Penang i4.0 Seed Fund offers funding amounting up to RM100,000 to assist startups with innovative technology products & services to attain commercialization. Value added services such as capacity building programs, mentorship and industry linkages are also provided.
Mission
In our efforts to realize Penang's mission to become the Silicon Valley of Asia, this fund is established to further enhance & develop Penang's start-up industry, encapsulating 'Powered in Penang' capabilities.
Funding Scope
The fund is aimed at financing any activities related to:-
Product enhancement
Technical, product or design hires
Marketing & branding activities (does not include office/renovation cost)
Eligibility criteria:-
Startups who meet the following criteria are encouraged to apply for the fund.
Early stage startups that have a working minimum viable product with positive early traction
A company incorporated in Malaysia
Company ownership at least 51% by Malaysians
Operating less than five (5) years
Accumulated revenue not exceeding RM1 million
Funding focus:-
Internet of Things (IoT)
Advanced manufacturing
Consumer Digital
EdTech
Enterprise Tech
CleanTech
MedTech
Other technology-based activities are welcomed to apply
Successful applicants must be obliged to:-
Commit to have a business presence / satellite office in Penang for at least 5 years.
Commit to become a mentor for any future Penang State entrepreneurship development programmes for startups.
Commit and participate in InvestPenang's i4.0 Seed Fund upskilling & capacity building programs and progress meeting updates for a 3 year period
Successful applicants who receive more than RM50,000 will contribute up to 4% of their company equity in "warrant".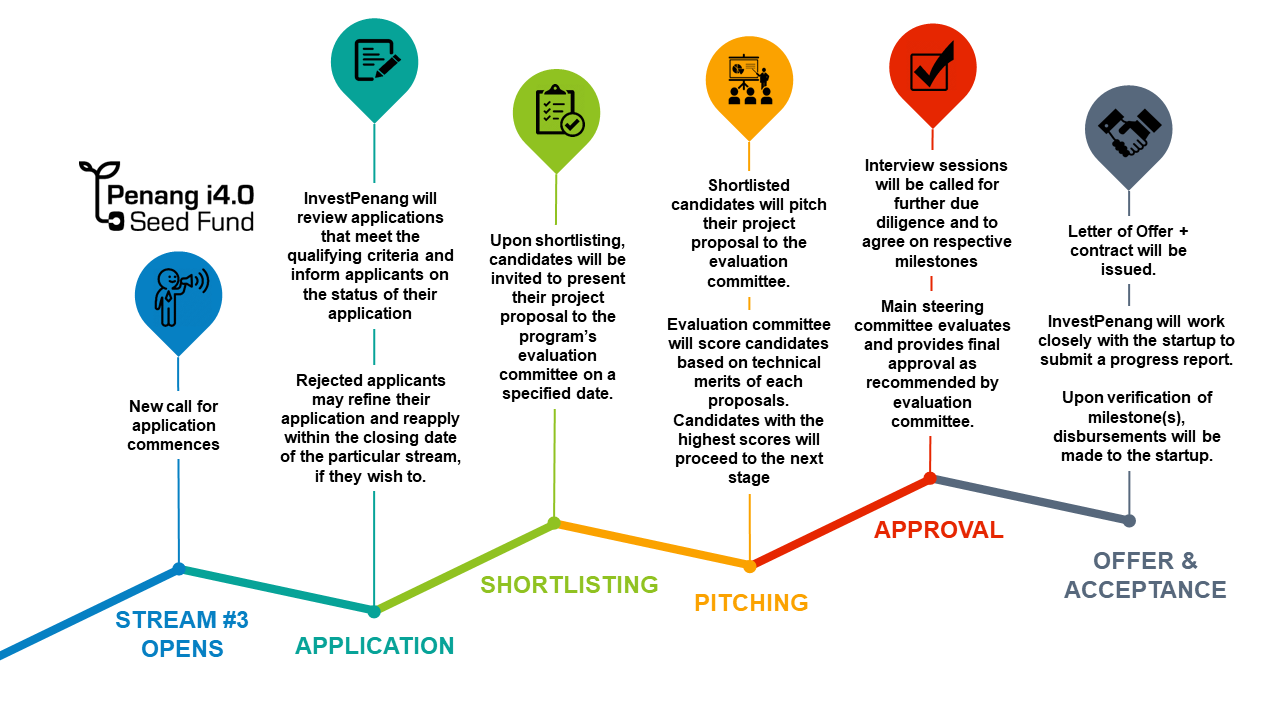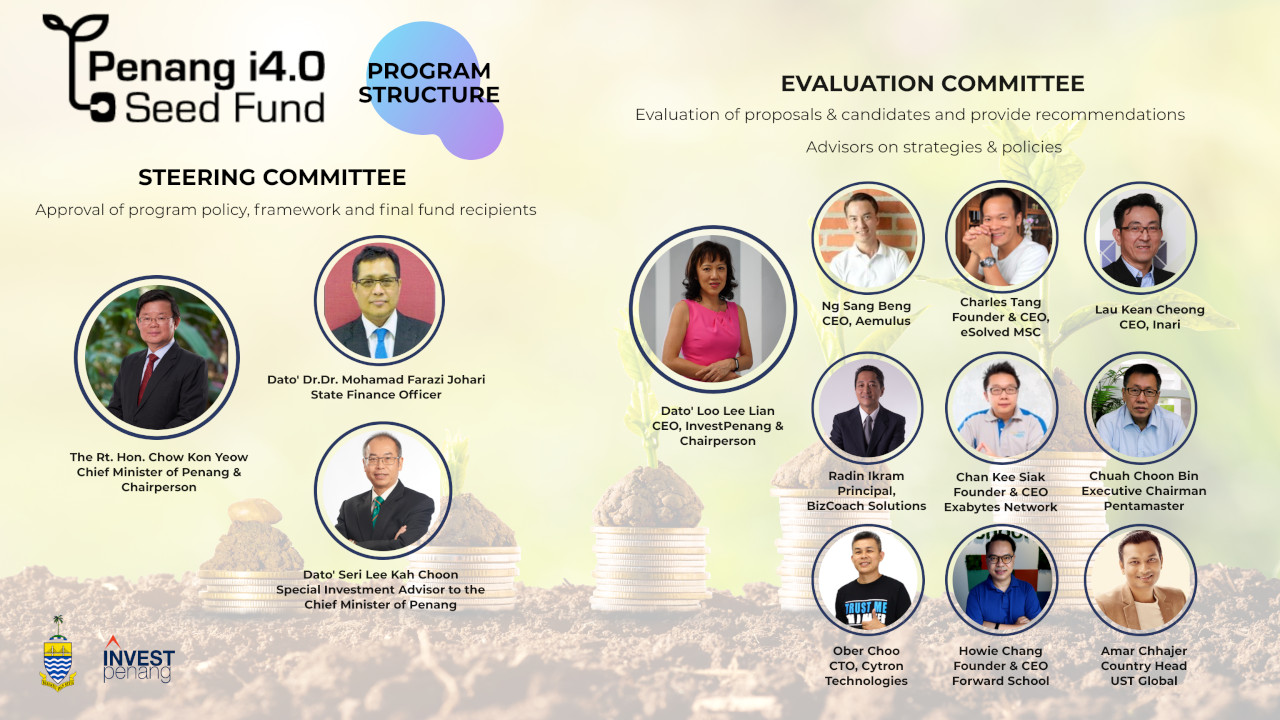 Penang i4.0 Seed Fund
A seed programme customized to fund early-stage tech startups in Penang
Applications for Stream # 4 closes on 22 March 2022