At a Glance
Principal Activity(ies):
Automated Test Equipment (ATE) provider
Location(s):
Bayan Lepas, Penang, Malaysia
Number of Employees:
182
Revenue (2021):
RM61 million
Certification(s):
ISO9001
Core Competency(ies):

5G / Radio-frequency
CMOS image sensor

Website:
www.aemulus.com
Contact Person:
E-Chiang
Email: ectan@aemulus.com
Introduction
Founded in 2004 by a group of engineers, Aemulus has been designing and developing automated test equipment (ATE) and test and measuring instruments (TMI) for the semiconductor industry since 2005. As a design house, Aemulus architects and markets semiconductor testers and ATE, with primary focus on radio frequency (RF) and mixed-signal semiconductor test markets, followed by automotive and lighting markets.
Holding on the objective of constantly enhancing and providing test solutions that propel customers towards optimum productivity and operational efficiency, Aemulus' strategies are centered around investing in research on new test methodologies, algorithms, test instrumentation design, and test software; as well as leveraging on data science in predictive analysis and maintenance.
In 2015, Aemulus was publicly listed on the ACE Market of Bursa Malaysia Securities Berhad. And in 2020, Aemulus team has moved to Aemulus Base — a sustainable green building that stood out along Jalan Sultan Azlan Shah, Bayan Lepas, Penang, Malaysia.
Underpinned by strong focus on greater expansions and market growth, Aemulus took a giant leap and propel into the China market through a joint venture, which focuses on 5G market.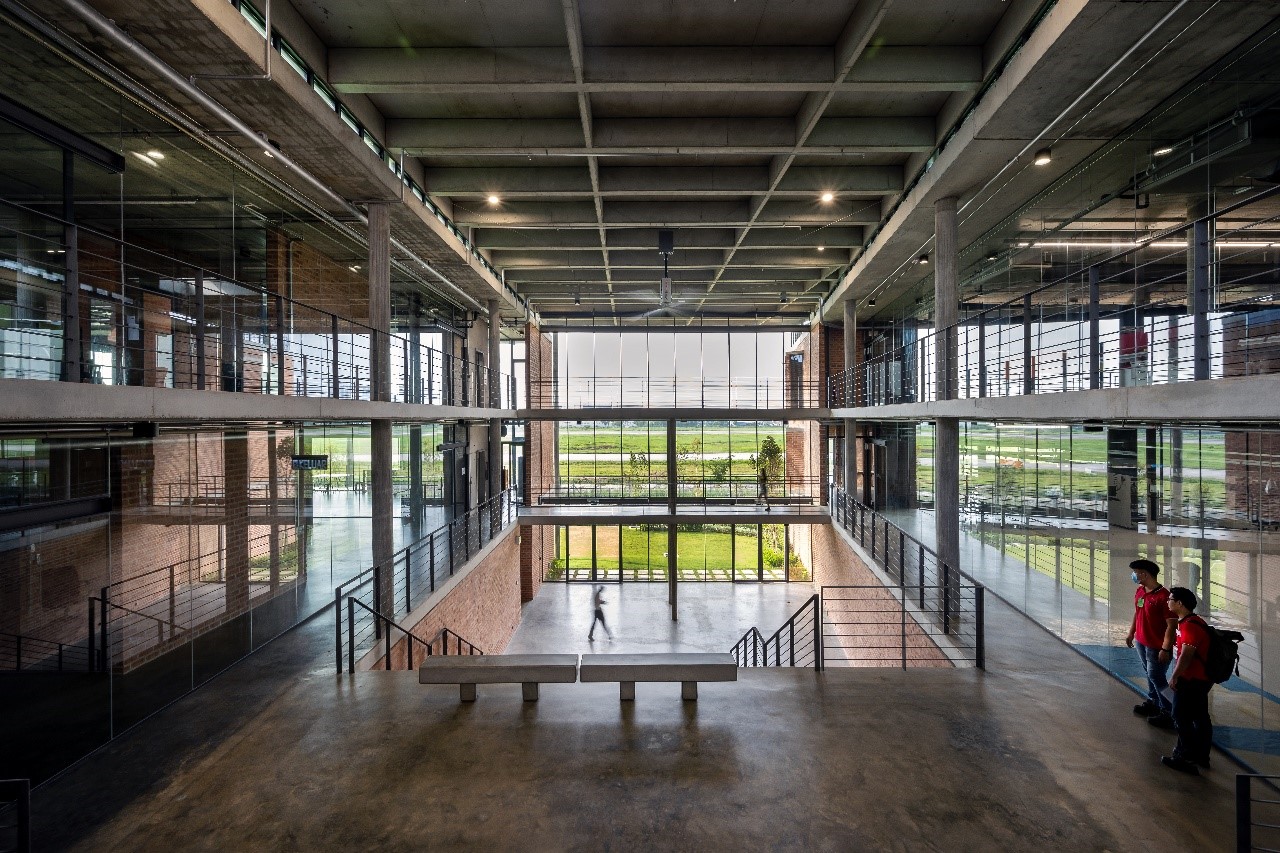 Interior of Aemulus Base
Products & Services
Amoeba® AMB5600 – the all-in-one tester
AMB5600 is the latest evolution in the Amoeba series with a complete range of an all-in-one test capabilities, namely DC, Analog, Digital IC/MCU, and Mixed Signal RF test system. In addition to having both AXIe and PXIe platforms, it is equipped with advanced FPGA hardware features and Moridaru™ AI ecosystem. It mainly caters to the IoT market.

Amoeba® AMB7600-S – RF Tester
AMB7600-S is the 3rd generation RF tester with RealSmart key components that yielded as high as 50% savings for Cost of Test. It mainly caters to mobile phone and tablet markets, specifically, consumer gadgets with capabilities of Wi-Fi, Bluetooth, and RF transmitting and receiving IC.

Amoeba® AMB7300 – RF Filter/Switch Tester
AMB7300 is designed to meet the demand of RF filters test. Paired with competitive features — multiport filters support and impeccable speed — this scalable test system will yield low Cost of Test. It mainly caters for consumer electronics market.

Amoeba® AMB4200 – Analog/Linear Tester
AMB4200 allows seamless transition from test development, bench characterization to production. It is highly scalable as it is PXIe compliant, and its test system does not constraint the type of chassis employed. It mainly caters to automobile, infotainment and medical markets.


Amoeba® AMB4600 – Mixed Signal Tester
AMB4600 is an intensive collaboration with Broadcom. Designing from scratch, this tester is able to increase the capacity and yield by over 100%, enabling great saving in the Cost of Test. It is catered to enterprise storage.

Whiteshark WSH5600 – Digital Test Tester
WSH5600 offers cost-competitive digital test solutions with 12 sites parallelism capability in a self-contained chassis. This AXIe platform offers more power density and power delivery per module per slot, best used in device characterization and automated production testing. It is mainly catered to consumer electronics market.

Amoeba® AMB1831 – Open Short Tester
AMB1831 offers cost effective solutions and an ease of test development for overall open/ short testing. Customers no longer need an ATE just for an OS (Optimum Solubility) Screening, hence putting the ATE back for intended effective use. It is mainly catered to consumer electronics market.
Future Plan
Aemulus strives to be one of the strongest players in the semiconductor industry by gaining a strong foothold in the international-players-dominated market. The Group will further strengthen the 5G and RF-focused technology in testers to stay competitive.Apart from that, the journey in pursuing a lifelong sustainability effort has been the commitment and principles rooted in Aemulus – as a way of contributing back to the community. A distinctive feature in Aemulus is the gearing emergence and implementation of the Circular Economy Business Model in the Company. Aemulus is exploring and scrutinizing every nook and cranny on the limitless possibilities of its products to undergo architectural changes in the near future. This long-term investment will be worthwhile as we understood the significance of protecting the environment as our utmost priority.

Achievements & Awards

Deloitte Technology Fast500 Asia Pacific (2010 – 2012)
Red Herring Top 100 Asia Winner (2016)
Sustainability & CSR Malaysia Award (2021)

Written in Nov 2021

Disclaimer:

Every effort is made to provide accurate and complete information in this article. However, InvestPenang makes no claims, promises or guarantees about the accuracy, completeness, or adequacy of the contents and expressly disclaims liability for errors and omissions of this article.